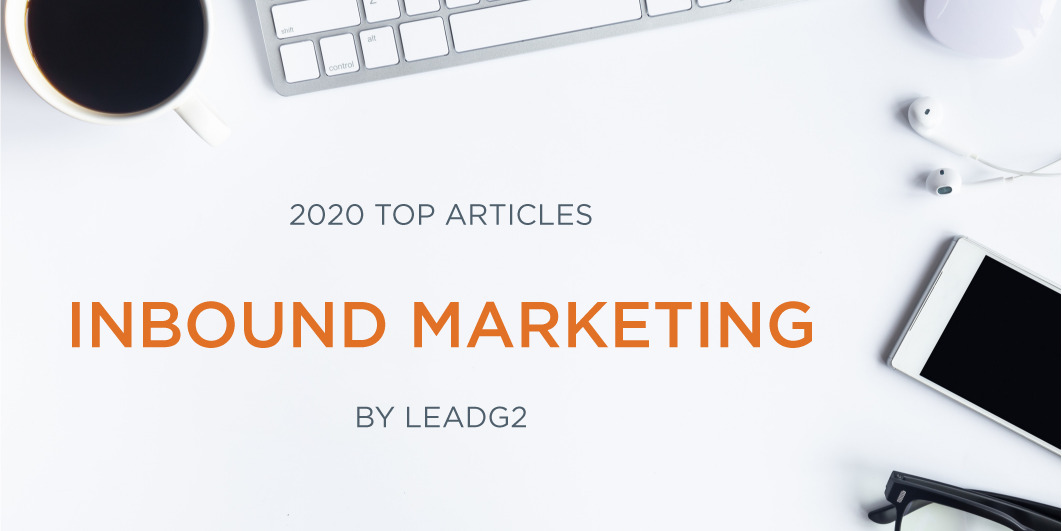 Inbound Marketing is the process of attracting the attention of prospects, via content creation, before they're even ready to buy, and it's one of the best and most cost-effective ways to convert strangers into customers and promoters of your business. Today, we're bringing you a recap of the most popular posts we've published in 2020 on inbound marketing.
Blogging is a key player in any successful inbound marketing strategy, and it's a goal of ours to provide our clients and visitors top-notch, quality content to teach them and guide them to success. We've searched for the most popular blogs of 2020, and curated these lists that will publish each day this week to bring you some of the most educational and informative content from the year. Check out these top blogs on inbound marketing from 2020 and let them guide your strategy in 2021!
LeadG2's 2020 Top Blogs on Inbound Marketing
1. When Times Are Tough, Inbound Marketing Keep Working
2. 22 Questions to ask Yourself if Your Aren't Seeing Inbound Marketing Results
3. What is Inbound Sales Prospecting?

4. Reverse Engineering the Sales Process: A Critical Element to Building a Sound Marketing Strategy
5. 5 Common Complaints from Sales (And What to Do About Them)
6. How Many Times Should I Follow Up With an Inbound Lead?

7. Is There a Difference Between Lead Generation and Inbound Marketing?
8. Q4 Marketing Strategy: Inbound Marketing Tactics
9. Four Industries Well-Suited for the Inbound Marketing Methodology
10. How Soon Will I see Inbound Leads From My Inbound MArketing Efforts?
These are the most-read blog posts on inbound marketing from 2020, and we hope they provide insight to help you have a successful inbound marketing strategy in 2021. Cheers to a prosperous New Year!