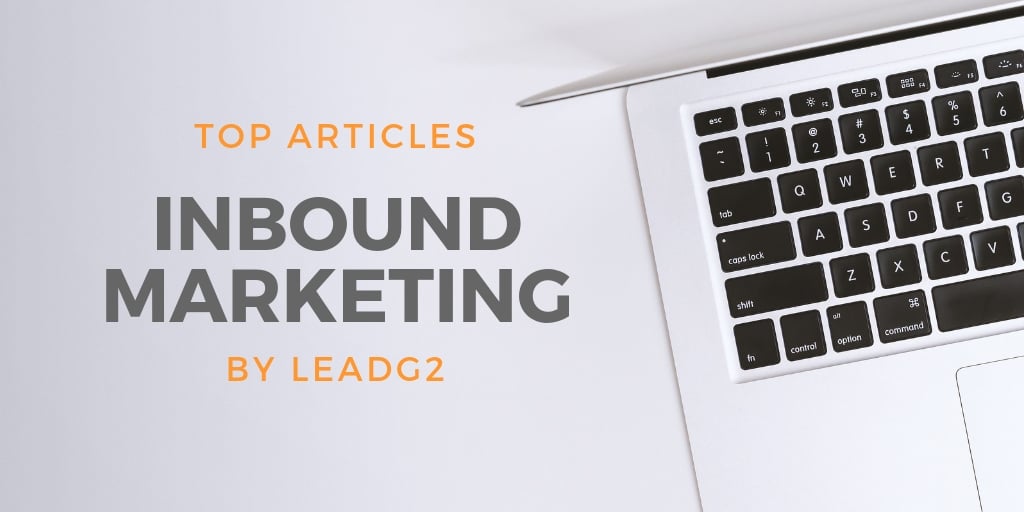 Inbound Marketing is the process of attracting the attention of prospects, via content creation, before they are even ready to buy, and it's one of the best and most cost-effective ways to convert strangers into customers and promoters of your business. Today, we are bringing you a recap of the most popular posts we've published in 2018 on inbound marketing.
Blogging is a key player in any successful inbound marketing strategy, and it's a goal of ours to provide our clients and visitors top-notch, quality content to teach them and guide them to success. We've searched for the most popular blogs of 2018, and we've curated these lists that will publish each day this week to bring you some of the most educational and informative content from the year. Check out these top blogs on inbound marketing from 2018 and let them guide your strategy in 2019!
LeadG2's 2018 Top Blogs on Inbound Marketing
1. Is There a Difference Between Inbound Marketing and Lead Generation?
2. It's Not Inbound vs. Outbound: 4 Ways Inbound & Outbound Marketing Tactics Improve Each Other's Effectiveness
3. 3 Reasons You Should Invest in Inbound Marketing Instead of Hiring More Salespeople
4. Benefits of Using a Content Calendar and 7 Things to Make It Awesome
5. 15 Key Components of a Solid B2B Marketing Campaign Plan
6. 6 Inbound Marketing Metrics You Need to Track
7. Four Reasons Sales Needs to be Onboard with Your Inbound Marketing Strategy
8. Two Dozen Tips for Building a World Class Content Marketing Program
9. How to Jumpstart Your Inbound Marketing Efforts with "Low Hanging Fruit" Content
10. 6 Ways Inbound Marketing Tactics Can Reduce Friction in the Sales Process
11. 3 Ways Inbound Marketing Helps Build a Brand
12. Inbound or Outbound? Why They Go Together Like Peanut Butter and Jelly
13. Inbound Marketing Data: An Often-Overlooked Intellectual Asset of a Business
These are the most-read blog posts on inbound marketing from 2018, and we hope they provide insight to help you have a successful inbound marketing strategy in 2019. Cheers to a prosperous New Year!