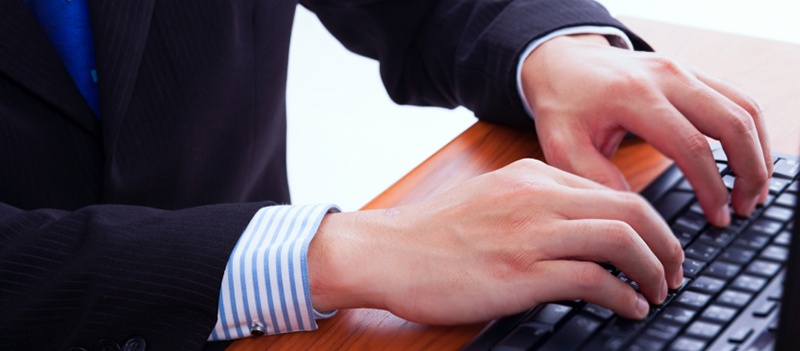 When LeadG2 first started marketing to prospects, one of the things that immediately resonated with companies was the fact that we had a detailed process that outlined specifically how we achieve success for our clients.
As lead generation experts, we firmly believe that developing and implementing a lead generation strategy is not just something that happens magically—it relies on having a consistent process that can be repeated time and time again. Don't get me wrong, this is not a cookie cutter approach to lead generation. The 7 Step Lead Generation Process is a starting point for all of our conversations while we are planning each client's strategy.
Several of our clients have mentioned to us that they felt more at ease knowing a sound strategy was in place rather than us just winging it. It's best for everyone when there is a documented process that can be referred to. This is also a large part of our educational efforts with our clients as we guide them through how to conduct their first lead generation campaigns.

Step 6 of the 7 Step Lead Generation Process: Cultivate

In a few of our recent blog posts we outlined the first five steps in the 7 Steps to Inbound Marketing Success:
Each of these steps in the 7 Step Lead Generation Process is extremely important to the overall success of your inbound marketing efforts. While the other steps are somewhat self-explanatory, Step 6—Cultivate—is one of the least-understood parts of the lead generation process. It also requires the most care when setting it up and optimizing it.

"Cultivating" by definition is a farming term that refers to delicately taking care of a crop until it reaches its full potential. When we discuss the term cultivate in relation to lead generation and business development, we are focusing on the activities that move a prospect from being "just another lead" on their personalized buyer's journey to becoming a customer. You can also use the sales term "nurture".
Effective Nurturing Techniques
Before we discuss several of the most common effective techniques, it's important to remember that the buying cycle has changed from the linear sales funnel where prospects moved in an identical manner from the top of the funnel to the bottom of the funnel, thereby becoming a customer. Today's B2B buying cycle is less of a linear path and more of a personalized buyer journey with multiple touch points and influencers.

Because of this change, it has become increasingly difficult to nurture leads the same way that was common in the past. We have listed the four lead nurturing techniques we recommend most, and will discuss each in detail.
Social Media
Due to the fact that the buyer is in control of the sales process, it is important that you are showing up in key places along their personalized buyer journey. Many companies greatly benefit from having a presence on social media, specifically LinkedIn and Twitter. As social media becomes more engrained in our daily lives, it's where are prospects are spending more time establishing social connections and looking for answers to their questions during the buying cycle. There is a saying that fishermen have been using for centuries, "'If you want to catch fish, go where they are." That is exactly the concept behind being visible to your leads on social media.

Having a presence on social media by regularly posting and using paid ads on social media networks that your leads are using is a great way to stay visible to them throughout their buyer journey. You not only want to be posting on social media but also listening for conversations that your prospects are having by doing things such as following each lead on Twitter.
Automated Workflows
Automated workflows, which are simply a series of emails sent to a lead, are another popular form of lead nurturing. Automated workflows are one of the easiest lead nurturing techniques to use and can be implemented using most email systems. However, because automated workflows typically follow a linear path, they have become less effective due to lower email open rates and the changing buying cycle we discussed earlier.
Another challenge to the effectiveness of automated workflows is that there is no guarantee a lead will open each of the emails within the workflow. One way software companies like HubSpot have been able to get around the issue of leads not opening emails is including branching methodologies within the workflows. This enables a decision tree to be set up and workflows sent based upon the outcomes of the inherent logic. For example, if your lead doesn't open email #1, the workflow sends them a different email #2 than originally planned, based upon them opening the first email with a different and possibly more provocative subject line, enticing them to open the email.

By using this type of branching logic, automated workflows can do a better job of becoming a part of the personalized buyer journey rather than simply being tied to the linear sales funnel of the past.
Templated Emails
Another form of lead nurturing is using templated emails to send standardized information to leads. A great example of using templated email is also an example of how you can use content in the lead nurturing process. If your company has produced a whitepaper about a certain topic of interest to a majority of your leads, you can write a standard email and save it as a template that references this whitepaper and lets your lead know that you thought they might be interested in it. These types of templated emails are not sent within a workflow but are sent on an ad hoc basis—but with similar content each time. One of the benefits to using templated emails is that it saves your sales reps time as well as gives you the ability to test different emails and see which ones prove more effective.
Personal Emails
Last but not least is sending personalized emails to nurture leads. These emails are typically sent based upon actions that your lead has taken. For instance, if a salesperson sees that a lead came back to your website and viewed a specific product page, it makes sense to send them an email a few days later with additional information about that product. Another great use of emails is as a personal follow-up. For example, if you run into a lead at a conference and simply wanted to say, "hello", instead of simply "checking in" you can send them a personal email and include a link to your company's recent blog post about a product they mentioned they are interested in.
While not automated, sending personal emails to leads that are in the decision making process is a great way to connect with them on their personalized buyer journey.
In conclusion, the most important thing to remember about nurturing your leads is to focus on building a relationship and establishing a level of trust that makes them want to do business with you and your company. Without that, it doesn't matter how sophisticated your lead nurturing process is.