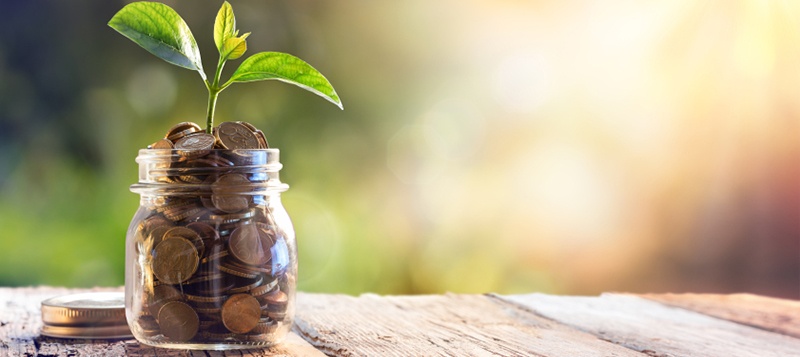 There's no doubt—lead generation that is clear-cut, clean, and specific is ideal. When we picture lead generation working at peak performance, most of us envision the salesperson being handed a lead that is already pre-qualified and only a small step from closing. Smooth and easy! But don't fool yourself into thinking that every lead generated by inbound marketing will be so straightforward. That's not reality, and if you allow tunnel vision to influence your ability to measure your inbound marketing ROI, you will miss out on a lot of critical information.
There are many ways that you will see a return on your inbound marketing investment, and they won't all follow the same predictable course in which a stranger finds you on the internet, goes to your site, ends up on your landing page, downloads your offer, and then waits for you to connect with them so they can finally become a client. That will happen, I assure you, but that is only one of the paths that inbound marketing will open up for you.
In this article, I will share with you the key performance areas that you should track each month in order to analyze your improvement as well as 6 additional ways to spot ROI when you see it.
Key Performance Metrics to Analyze Each Month
Monthly visitors, leads, and qualified leads
Page rank with your important keywords
Total reach on all social media accounts
Total blog subscribers
Conversion percentages from visitors to leads (analyzing which landing pages are converting and which are not)
Number of blog articles published each month compared to a goal you will establish
6 ways to spot ROI
The Reconversion — This is when a former prospect or client that had gone quiet for a few months re-engages as a result of a blog post or a piece of premium content. Top salespeople realize that one of the best ways to gain ROI from inbound marketing is to use lead intelligence to know the best time to call. Use this information correctly and it you will win more business.
Lead Intelligence — It's important to have lead intelligence on any client or prospect regardless of how they landed in your sales funnel. Top sales organizations realize ROI by using lead intelligence to help them know the best questions to ask and the most important information on which to focus. Using lead intelligence will help you move the sales process along and ultimately succeed at winning more business. One sales leader I work with reported to me recently that she attributes her recent increase in both existing business and pending business to lead intelligence alone.
Engagement — In sales, it's about having the right information at the right time. Using inbound marketing allows you to know who is opening your emails and clicking on links or downloading premium content. Smart salespeople know that when a prospect is engaged, he or she is moving through the buying process, and this helps to ensure a successful outcome.
Online Search — This is everyone's favorite and is one of the easiest ways to track ROI with prospects. And it's not just new prospects. When a past or current customer begins thinking about looking at alternative options to the product or service you deliver, and he or she finds your company on the front page with multiple articles, this customer will realize they are working with the best and find no reason to look elsewhere. That's extremely valuable ROI. Imagine if you were not doing inbound and your competition was. Had they shown up in the search results instead, you would have seen a different outcome.
Blog Readership — Devote blog readers see you as the expert and they rely on you for information they find valuable. Likely the toughest ROI to track, it is also one of the most important. We all know that your best customers are also your best prospects, and your blog allows you to stay in front of them without having to literally be there every day. Even better, you are there exactly when they want you and they view you as their expert.
Social Media Engagement — The prospects, clients, and connectors who engage with you on social media are the ones that share your articles, re-tweet your updates, and forward your emails. Like the daily blog readers, these prospects can be hard to spot and tricky to track. It is highly common for someone to follow you on LinkedIn for 6 months, never downloaded a thing, and then one day when they need your help, they reach out directly to became a customer. Difficult to track but certainly ROI!
As you can see, there are many ways to spot ROI when it comes to inbound marketing. Using all of the resources and tools that inbound affords will allow your salespeople to be better prepared to win business. Inbound marketing is about lead generation—establishing thought leadership so you are seen as the expert in your space and having amazing lead intelligence. Find results in all of those areas to truly measure your return on investment.