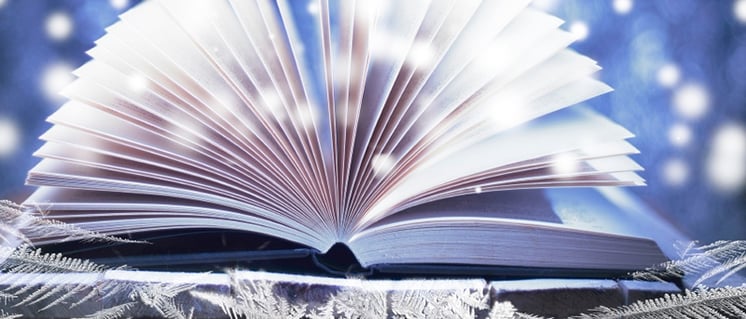 Knowledge is power. Most of us understand the importance of continued self-learning and staying on top of news, trends, research, and best practices when it comes to marketing and business. However, it can sometimes be tough to find the best books to dedicate our limited free time to among the endless list of titles available, from audio to hardcover to ebooks.
With the help of some of my colleagues, I've developed a list of some more recently published books that we think should make it onto your 2017 reading list. I'd love to hear in the comments below any books you found especially useful in 2016 or that you have already added to your library for 2017.
Described as delivering "the secrets of strengthening the six key components of your business," this book was recommended by my colleague, Brian Hasenbauer. This book dives into the different obstacles that entrepreneurs face, from profit issues to personal problems, and addresses how to overcome them with The Entrepreneurial Operating System®.
Who would like it: Anyone who owns or runs a business (or wants to). Whether you've been in business for years or you're just getting started, there are a plethora of troubles and obstacles that can get in the way of your success. This book is set out to help you overcome them.
Honestly, I haven't read this one, but it looks really interesting to me personally. The initial description is what drew me in:
"What if everything we think we know about how the world works--our ideas of love, education, spirituality, work, happiness, and love--are based on Brules (bullsh*t rules) that get passed from generation to generation and are long past their expiration date?"
Who doesn't want to read that!?
Who would like it: I'm a big believer in challenging the status quo and embracing a culture of innovation in business, so this book seems like it will go hand-in-hand with those who believe in these principles.
This one was recommended by my colleague, Amber Nettles, and I can certainly see why. Author Angela Duckworth is a psychologist (whom I saw speak at the INBOUND 2016 conference this past year, and she was fantastic!) who believes the secret to extraordinary achievement is grit.
Who would like it: Anyone who needs to be reminded that they can do anything they put their mind to, who wants the story and science behind that belief. It will also help you focus on what you have control over, our own thoughts and actions versus talent or luck.
Okay, it's another book centered around the importance of innovation and non-conformity—but hey, I have a type. This book focuses on how we can effectively champion and bring to life new ideas, while also overcoming the common groupthink mentality inside organizations and communities.
Author Adam Grant aims to answer the question, "How can we originate new ideas, policies, and practices without risking it all?"
Who would like it: Leaders who believe in the power of innovation and want to make a difference in their organizations and the world by taking risks and bringing unconventional ideas to fruition. It seems to have tactical tips on how to do this, which is especially compelling.
The final book on my list is one that really focuses on specific marketing tactics that will allow you take sales automation to the next level within your organization. Here at LeadG2, we believe strongly in the power of utilizing tools and technology to automate marketing and sales processes, without sacrificing customization and quality of communication, in order to increase overall results.
Who would like it: It's easiest to take it straight from the book description, which says, "In short, if you want to grow your business and your customers just happen to have an email address...this book is for you."
Be sure to share the books you're reading and let me know what you think about this list. What are you most looking forward to learning in 2017?