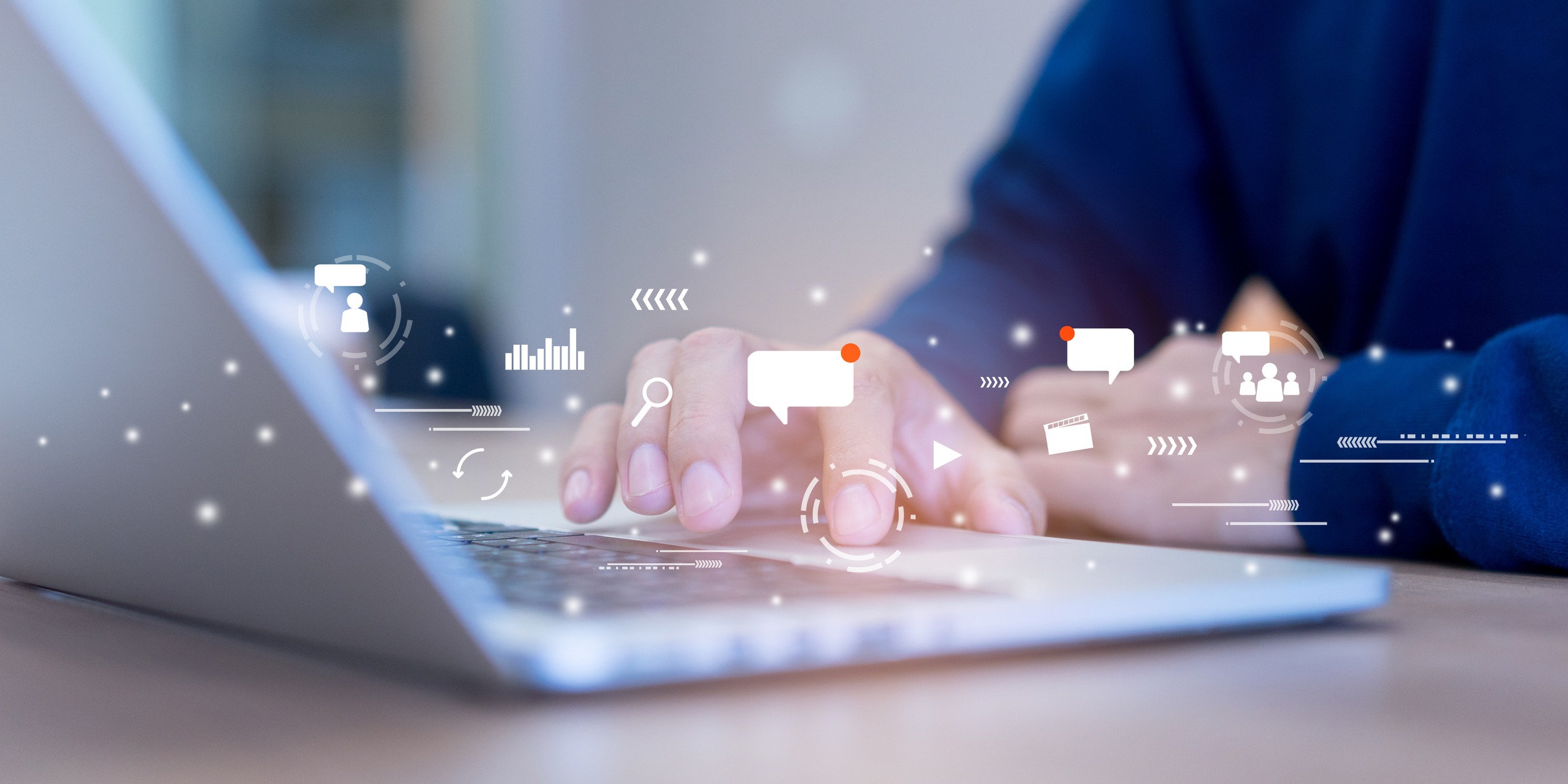 Is your Facebook audience lacking? Facebook pages for businesses have changed a lot over the years. With constant algorithm changes and fierce competition, social networking platforms make it harder for businesses and brands to organically reach their target audience.
It's not uncommon for businesses to devise a social media marketing strategy only to see their post produce very little engagement and traffic. In today's social media-obsessed world, Facebook organic reach is extremely difficult for anyone looking to boost their page without ads. But we know some tried-and-true ways that will increase Facebook organic reach and grow your audience at no cost to you!
Increase Organic Traffic for Your Facebook Business Page
Organic reach is the number of people who see your content without paid distribution. It includes people who are shown your posts as well as your Facebook page. Paid reach includes the people who see your content as a result of paid promotions. It's influenced by your Ad targeting options and can also impact organic reach.
The one element you need to fuel your online marketing strategy is traffic. Without traffic, great content and conversion funnels don't matter. Below are four tips on how to grow you organic Facebook traffic without spending a penny.
1. Invite Friends, Family, and Colleagues to Like Your Page and Share
Don't underestimate the power of your own network! Encourage your community to like and share your page and be enthusiastic about it! Here's how you invite your friends and family to Like and Share your Page.
While your friends and family are not your target audience, their friends and the people they network with may be. By leveraging existing relationships, you can reliably get your organic Facebook traffic to increase.
If you have less than 100K likes on your page, Facebook also lets you invite people who have reacted to any of your organic posts
2. Make Your Presence Known: Interact with Other Pages and Facebook Users
Interact with your community and participate in authentic communication. Be more active and tap into the perfect times to post and engage with your audience. Improving your Facebook page engagement and making your presence known is not a "one and done" action.
People enjoy interacting and connecting with businesses and brands on social media. Your personal and consistent interaction with fans, users, and new visitors will go a long way in your marketing strategy!
3.
Add a Facebook Page Link to Your Important Contact Areas
From its powerful engagement options to Facebook groups, Facebook has many tools businesses can utilize. A solid Facebook presence helps you engage potential customers and grow your business. If you want to grow your organic Facebook traffic, it's essential that you add your Facebook page link to important contact areas such as
Your website

Your email signature

Your other social media accounts
This no-cost tactic allows for every point of contact to connect with your Facebook business page. Look around; social media sharing buttons are everywhere, with strips of colored icons found on nearly every blog, which allow visitors to browse or share whenever they like.
4.
Add Links or Embed Your Facebook Posts in Relevant Blog Content
Have a large blog following? This is a great opportunity to help to grow your Facebook audience by adding Facebook links or embedding a post to help gain new viewers to your page.
Aside from growing organic traffic, there are multiple benefits to embedding content from other platforms into your blog. Social posts embedded in blogs can easily grab your readers' attention and give them an overall visual and summary of the content at hand.
Paid Facebook marketing is an effective way to reach your audience–but not every organization has the resources to advertise. So, businesses and marketers are coming up with creative ways to increase their reach on Facebook for free. These four tips are a great way to increase Facebook organic reach and grow your audience at no cost to you!