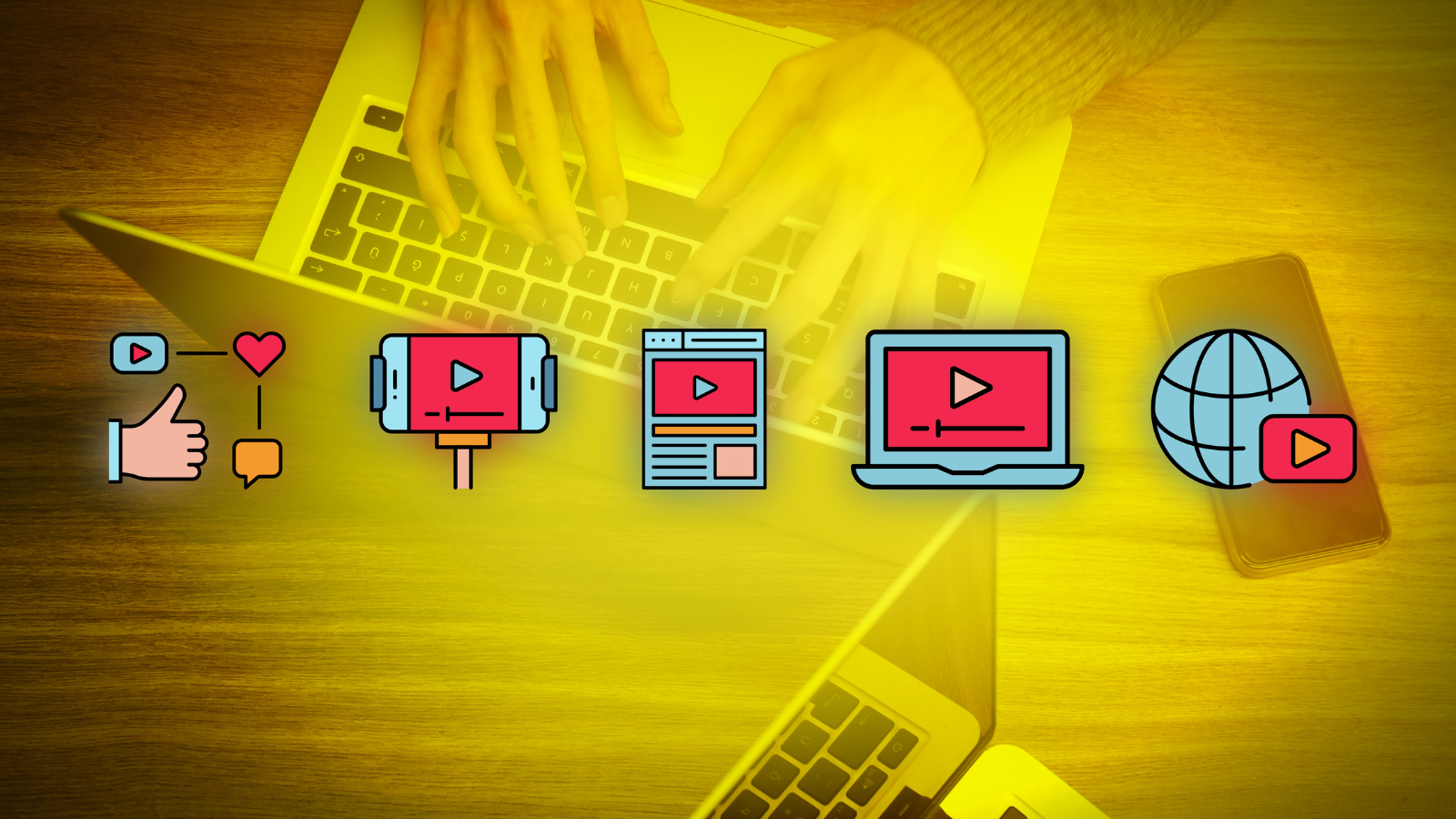 We have all heard it... "Video marketing is a great way to stand out from your competitors."
So, if we know that it is a great way to stand out from competitors, then the question becomes…what will differentiate you from the competition? Should you focus on quality or quantity? What video production software should you use? There are so many questions that need answers!
Let's look at three video marketing tools your sales and marketing team should use to stand out.
1. Vidyard
Vidyard is an online video platform that offers various video content creation and management tools.
Vidyard helps you:
Create video content

Manage your videos

Host your videos

And even market your videos
As a result of these features, Vidyard makes it easy to share your videos across all social media channels as well as embed them on your website or blog. It even has seamless integrations with many well-known SaaS software companies, including HubSpot.
At LeadG2, our marketing and sales team uses Vidyard for a variety of different reasons. We use Vidyard to reach out to prospects, embed on our website, send internal messages 1:1, and even communicate with customers in an easy-to-digest way. Using Vidyard allows you to be professional and cutting-edge.
One more neat feature of Vidyard is that they also offer advanced analytics so that you can track the performance of each video posted on their performance.
2. Descript
Have you ever tried recording a video over and over, but you keep messing up, saying "um" or "uh," or leaving long pauses at the beginning/end? Well, Descript just might be your answer.
Descript is a transcription tool that offers several different features for marketers, sales reps, and anyone else who regularly records videos. It saves time by removing the need to transcribe videos yourself or pay someone else to do it.
The transcription service is used in two ways:
You can either upload your video directly into Descript and have them do the work for you.
Or you can use their desktop software (available on Mac or PC) that allows you to edit your video first before uploading it.
The real benefit here is that once they've done their thing, they'll send back not just an audio file of your video but also a transcript with timings so that nothing gets lost in translation!
This is a really great video tool for beginners to get in front of the camera and record impressive stuff without having extensive video editing experience.
3. Zoom Webinar
Webinar platforms are an increasingly popular solution for companies looking to host their own webinars without having to worry about technical details. There are many different products on the market, but Zoom Webinar is one of my personal favorites and the one we use at LeadG2.
Zoom Webinar is a webinar platform that allows you to:
Host webinars with video and audio

Host live or recorded webinars

Invite up to 1000 participants

Create polls and surveys

Include a Q&A
And generate lists of attendees for easy follow-up afterward
Conclusion
Video marketing has become a vital part of marketing strategies for many businesses, but it can be difficult to find the right tools to help you create content that is more engaging and reach new audiences.
Vidyard, Descript, and Zoom Webinar are great options for creating professional-looking videos quickly without having a lot of technical knowledge about how videos work under the hood!