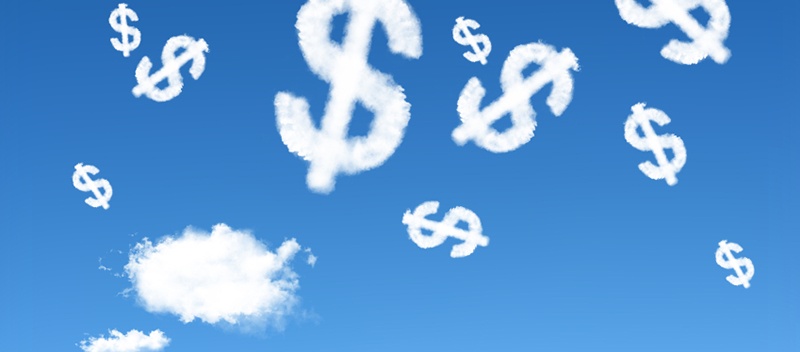 Grow Your Firm With These 7 Building Blocks
A lot of firms will be using the last couple of months of the year to do their marketing and sales planning and budgeting for 2018. It's the time of the year when critical thinking and decision making needs to be done by top management, along with securing their commitment to fund the tools, technologies, strategies and tactics necessary for attaining top line goals and growth objectives.
It's the time of the year when tough decisions need to be made about the balance between spending on branding and spending on lead generation. It's the time when legacy spending needs to be scrutinized and if necessary, defunded. It's the time when new thinking about new approaches to growth need to be considered and given adequate funding.
In Part 1 of this 2-part blog series, I'm going to focus on infrastructure: the building blocks that represent the foundation for growth. In part 2, I'll be talking about budget for growth activities like lead acquisition and nurturing.
Building Blocks of Marketing and Sales Infrastructure for B2B Firms
Here are our 7 candidates for the types of infrastructure that deserve funding consideration in your 2018 budget:
1. Strategic Growth Planning
The first and perhaps the most important building block of your growth infrastructure must be planning. This is where the big decisions are made on products and services, markets, pricing, distribution channels and a lot more. It's the point where quantifiable goals and objectives for the firm's top line and associated metrics like new clients, close ratios, sales qualified leads, website visitors and the like are specified. It's where decisions on spending on branding versus spending on lead generation and sales enablement are made. It's where tools, technologies, strategies and tactics are refined into a calendar based action plan that includes roles, responsibilities and accountabilities for the everyone involved in new business.
The spend: strategic planning consultants
2. Branding
Close on the heels of strategic growth planning is the infrastructure – and costs – for the tools necessary for establishing and building a brand. Infrastructure for branding includes such things as setting brand standard policies (i.e. look and feel of published content), corporate identity packages (letterhead, envelopes, business cards), logos and slogans, and advertising specialties. Consideration should also be given to bringing in consultants who can deliver training on how staff can "live the brand", and move it beyond platitude and into the realm of how the company will deliver on its brand promise.
The spend: consultants, graphic artists, advertising specialties
3. Marketing Technology
You will need to budget for marketing technology infrastructure, and with over 5,000 different products available, it's going to be easy to get confused. Your ability to bring your plans to life will be built in large measure on what you spend to put the right technology in place. Capabilities like email, contact management, marketing automation, lead and pipeline management, and platforms for managing websites and blogs are just part of the spend you'll need to consider. One way to cut through all this clutter is to consider HubSpot's Growth Stack, a one-stop shop for managing, executing and measuring marketing and sales activities and results.
The spend: marketing software
4. Human Resources
From the most senior to the most junior levels, you'll need to put budget into the human resources necessary for executing your plan. At the most basic level, you'll want to have a marketing coordinator on board that can use the marketing technology you bought to help make the plan you developed come to life. Next, you'll need a sales resource, whether it's an owner or shareholder or a dedicated salesperson. Someone must follow up on leads and develop/nurture relationships. Finally, if you're big enough, you'll want a senior marketer that can do strategic planning as well as oversee implementing of the plan. Finally, many firms are turning to hiring Chief Growth Officers that oversee marketing and sales functions and who have significant accountability – and authority – for helping the firm realize its top line goals.
The spend: qualified, experienced people
5. Content
Today's marketing environment is built on content, whether used in the context of inbound marketing to fill the top of a sales funnel with leads or sales collateral to help prospects nearing a purchase decision. Amidst the needs identified in your strategic growth plan will be the content tactics you'll want to have as part of your growth infrastructure: things like blogs, video, podcasts, articles, whitepapers, eNewsletter, slide shows and a lot more. It's highly likely that most – if not all – of these tactics will require budget dollars and with the right mix of foresight and top notch planning, a good portion of the content assets in a firm's inventory should be evergreen or capable of being refashioned or repurposed into new forms of content.
The spend: skilled writers, graphic artists, videographers, and out of pocket production costs
6. Sales Enablement
You will need to put budget into infrastructure that will help your sales team nurture sales qualified leads and bring deals to closure. Sales enablement technology overlaps marketing technology, particularly around a clean, up-to-date marketing database housed in a simple to use CRM. But sales enablement also includes spending for items like lead tracking, email scheduling and notifications, meeting schedulers and a host of other capabilities all designed to help the sales team close more sales, faster.
The spend: sales enablement technology, consultants for CRM set up and training
7. Social Media
Some budget dollars – that can range from negligible to substantial if you are doing advertising – must to be devoted to social media infrastructure. At a minimum, the firm needs to have an account in many social media channels, with the caveat that each of those channels will be supported with engagement that ranging from posting new ideas, thought or insights to following and building relationships with influencers, fans or followers. Selecting the right social media accounts is a strategic decision that's made in the planning phase, with attention paid to the firm's target persona and their degree of engagement on specific social media channels.
The spend: minimal for account acquisition, modest for account management, substantial for effective paid advertising.
"Spend It Like It's Your Own"
Some bosses will tell you before you prepare a marketing budget to "spend it like it is your own money."
(That probably isn't the best of advice because if it was our money, it would be more likely than not that I would spend it on vintage guitars, fine wine and expensive cigars.)
But the point can be well taken as getting budget from the holders of the corporate purse strings for marketing and sales infrastructure is an uphill battle. Most infrastructure just doesn't produce a direct return on investment, and today more than ever before, the C-suite is laser focused on seeing ROI from marketing. Infrastructure must be connected to growth.
Infrastructure isn't the end, it's the means to an end, but like a 2,000-piece puzzle, a missing piece produces an incomplete picture.