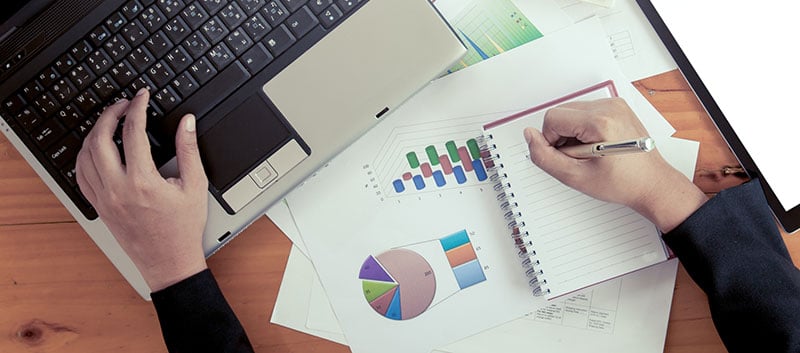 Marketing automation software is created to make our lives as marketers easier and more effective—though sometimes the plethora of tools can be a little overwhelming and we might even forget to use some along the way. I'm here today to remind you of the small but mighty tracking URL. Let's dive in with some Q&A:
What is a tracking URL?
A tracking URL is a normal URL that has a "token" associated with it (on the end of the URL). It allows traffic driven to a page or website to be properly sourced depending on the individual place(s) you used it. When used with a marketing automation platform, like HubSpot for example, it will be seen in your Sources Report where it separates the different traffic from each URL.
Why are they important?
Tracking URLs allow us as marketers to more effectively track how certain sources, advertising, or media are performing. Ultimately, they help us determine the overall effectiveness of our marketing campaigns and the individual tactics within them.
Without tracking URLs, you might find yourself generating a whole bunch of traffic and leads to a particular landing or website page, but not actually know where that traffic is coming from. Especially if you have things like social, PPC, banner ads, blog post CTAs, emails, and more all driving traffic to the same page.
One solution for those without tracking URLs has been to create individual landing pages for every unique source. While this can be effective, it's way more work and also harder to update than using a tracking URL.
Lastly, you can also tag your tracking URLs (at least in HubSpot you can) with specific campaigns, further grouping this data into one place for more effective campaign reporting.
When should I use a tracking URL?
The short answer is essentially whenever you want to separate traffic from different sources for more accurate reporting. But here are some examples of what those sources might be:
Paid social ads (different tracking URLs for each medium and ad)
Organic social ads (a good example might be posting in a targeted LinkedIn group)
Paid search / PPC
Sponsored email blasts
Email blasts you send from a different platform than your marketing automation software
Banner ads on 3rd party websites
Call to action buttons that are not part of your marketing automation software
Guest posts you've written
Native advertising
QR codes
Video CTAs
The list goes on… but you get the point.
What's key to remember here is that for every variation of platform or ad placed, you should use a different tracking URL. This means if you are running paid social ads on Facebook and LinkedIn, with two variations of ads on each, then you'd want to have four tracking URLs to properly measure each ads success.
I have HubSpot, how do I start using these?
If you are already a HubSpot user and want to start using this tool right away you can follow this simple tutorial on HubSpot that will show you exactly what to do.