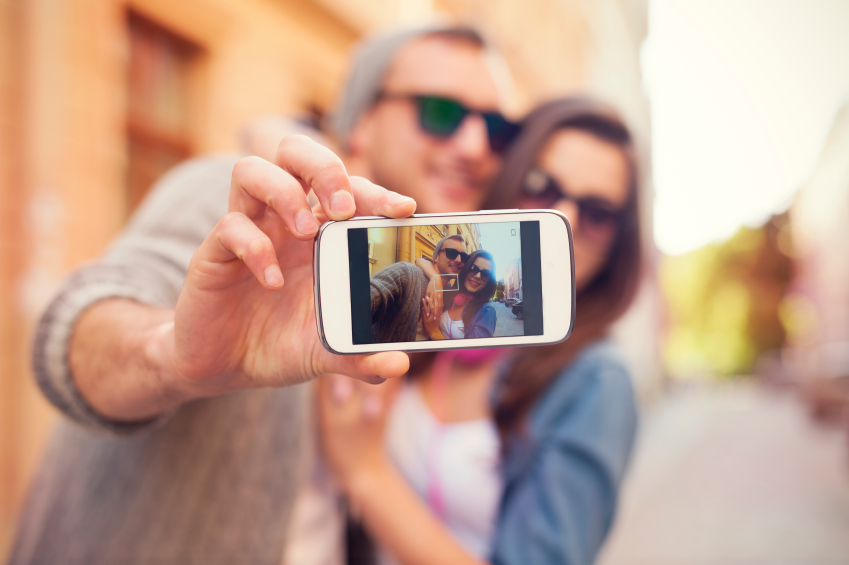 There's a lot of great information on the internet to help you create a social media brand page that gets likes, drives traffic back to your site, and helps you generate leads. We even have a couple posts here and here that can help you in this area.
Before I jump into this super important one thing you better not be doing on your social media brand page… let me start by tell you about two friends I have on Facebook.
The first friend, we'll call her Jenny, has two kids and a great job. She posts about 22 photos a day of her adorable children. She also loves to post selfies of her #momlife, pictures of her cat, and of course, photos of the "great" lunch she's about to eat.
My second friend, we'll call her Susan, just had a baby. And boy is he cute too! She's posted some adorable photos of him doing silly things, but she's also known for sharing these great inspirational quotes and articles about being a working mom. She frequently takes walks with her newborn and takes these great nature photos that she shares too. Sometimes she'll share funny videos, educational articles, and recipes she loves.
I think we all have friends like Jenny and Susan on social media. And it's no different in the business world. If you're like me, you've probably hidden Jenny's feed because you can only handle so much "Jenny." Susan though, you like about 25% of the stuff she posts and you even comment on it and share some of it from time to time.
Just in case it's not clear yet… as a company, Jenny is not who you want to be. Brands need to approach social media with less of a "look at us" mentality and more of a "How can I make your life better/more interesting, or help you in some way?" approach.
The key to social media engagement and results is
content curation
.
Content curation, defined by Social Media Today as, "the art of finding, selecting, and sharing the best, most relevant content related to a particular theme or topic." When it comes to social media, this includes retweeting a great article someone else shared on Twitter or posting to a LinkedIn group a link to a great blog post you read from a thought leader in your industry.
The reason content curation must be part of your social media strategy, and even more importantly part of your overall inbound marketing strategy, is because no brand or company should be posting 100% their own content… anywhere… ever.
Avoid the dreaded, "me, me, me!" social media feed that no one is interested in by showcasing the connections and partnerships you have, as well as the industry news that you follow. Social media should be a conversation. Do you want to be viewed as the type of brand that constantly talks about yourself? Of course not! It's obnoxious, and you wouldn't do that (I hope) on your personal pages.
Thought leadership isn't just about creating your own unique great content, it's also about the act of consuming and learning on a regular basis in order to be part of the discussion and deliver relevant information to your prospects, customers, and peers.
Next time you're scheduling posts for your company pages on social media — be sure to include at least 25-50% curated posts. Compile interesting articles and posts in an RSS reader and you'll have a variety to choose from when it's social media scheduling time. Plus, this will help keep you up to date on industry matters and likely provide some blog post inspiration as well!