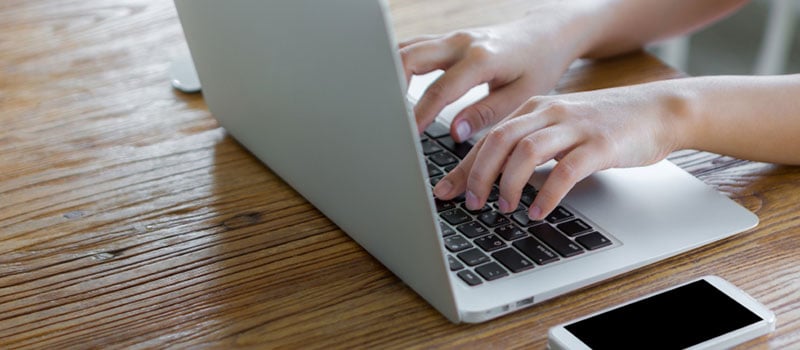 Everything today is on the Internet. Everything. Blogging has become a pretty common practice and you've probably found that other companies in your field of work already have one. So if you haven't started a blog yet, it's hard to keep up!
If you're not fully convinced yet, I have put together a list of the five reasons you should consider starting a blog today. Don't wait another minute to start making more money. When it comes to growing a business, instead of trying to beat em', join em'!
1. A Blog Gives You Credibility
One of the key ingredients to running a successful business is having expertise in your field. People will spend money for your expertise, and by creating a blog and sharing that expertise, you are demonstrating to your readers why they need to spend money with you. This builds strong trust with your audience which is the first step in having them open up their wallet to you.
Pro Tip: Post your client success stories and share your knowledge on a specific topic. Don't share too much… leave them wanting more so they contact you!
2. Free PR
Your new blog will provide you with a free public stage to stand on and announce upcoming events, promotions, and options for customers to buy from you.
Pro Tip: Blog about your company's upcoming events or share something your company did really well that you want your readers to know about. Consider writing a post about a tool your company offers customers and then provide a CTA button in the blog post to attract traffic to your website.
3. Create a Conversation With Your Potential Customers
A blog is a great place to open up a dialogue with your potential customers and allow them to comment, like, and repost your blogs. It is important to make your current and future customers feel as though you are interested in what they have to say. It is key to respond quickly and engage with them.
Pro Tip: At the end of a blog post, add, "feel free to respond and share your thoughts with us!" This will invite comments and often start a conversation.
4. Stay Relevant
Business is ripe with competition. Regardless of the nature of your business, I bet there are plenty of others doing the same thing which is why having a blog is so important for your company! To make money you need to stay on people's radars — which means you need to remain relevant. By consistently sharing information in your blog, you keep your name in their brain until the time they find themselves needing the services that your company provides.
Pro Tip: Post frequently about hot topics. Talk about the things that are on the minds of your readers and share how your company feels about those things.
5. Share Your Story
A blog is a great place to humanize your company and share your story with your readers. This allows customers to feel a deeper connection with your company because they feel drawn to your story. When readers feel connected to your brand in that way, they will spend more money with you.
Pro Trip: Write a blog about how your company first got started. Or consider sharing something "fun" like a story about your company volunteer day or other topics that will help readers get a feel for your culture. By sharing personal stories about the company, you will help your readers connect with the real people behind the company.
Are you convinced? You can significantly affect your company's growth and revenue!
Creating a blog is not easy. It takes a lot of hard work and dedication but in the end it is well worth it. Get blogging!