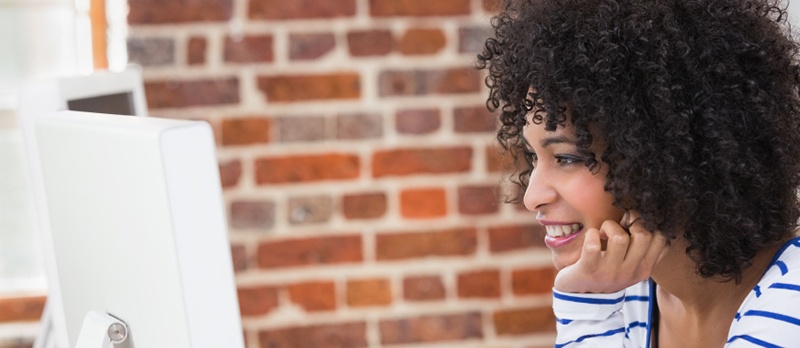 Alina Diaz is a VP / Senior Consultant with expertise in digital sales and marketing for The Center for Sales Strategy (our parent company). In this post, she shares five essentials to produce a webinar that attracts your best prospects.
Webinars are a powerful tool. Queue the eye-roll. We've all heard that statement, but most of us have been on plenty of webinars that bored us to tears. But you've probably also seen a webinar that was great, that made you think, and possibly even drove you to action. That second type of webinar is a great tool to help you generate and nurture leads because you get people who are interested in your content, your expertise to raise their hands!
The key is to produce a webinar in that second category. If you are not currently using webinars as a part of your lead generation strategy, you should start. Here are 5 essentials to help you create really impactful lead generating webinars:
1. Determine your target audience and topic.
Before you develop content for your webinar, you need to know whom you are developing the content for. Think about the type of leads that you want to attract and segment them into groups. You can group them based on their potential needs they might be facing, the size of the business or their industry. Consider: Who are they? What are some of the potential challenges that might be facing in their business that you can help them with?
2.

Build your webinar based on your target audience.
After you have identified your target audience, brainstorm on potential topics that your audience would find compelling. In order to get your target audience to sign up for your webinar, you need to create a topic that will be of interest to them. Consider the potential challenges and opportunities facing your target audience that align with your expertise and capabilities.
3. Promote.
There are multiple tools to help you effectively promote your webinar, so don't rely on just one! Consider using targeted email, social media, traditional and digital media, as well as your sales team to help you promote your webinar. Also, consider mentioning a limited number of seats available in the promotion of your webinar to drive urgency with potential attendees.
4. Build credibility and demonstrate expertise.
Use the webinar as an opportunity to educate and demonstrate your expertise. Resist the urge to push your product. Ultimately, you want to turn the leads from the webinar into clients, but this is not the time to push your products and services. Your goal here is to give them valuable information, build credibility and to demonstrate your expertise.
5. Follow up!
Follow-up is critical to turn the leads from your webinar into revenue. Thank your participants for attending. Give everyone who registered for the webinar, not just those who attended, an opportunity to access the content post-webinar. Continue to deliver value after the webinar by providing opportunities to access additional content such as case studies and white papers, or give them the opportunity to request someone to contact them to discuss how you can help them too!
Creating a successful webinar takes a little planning and work, but the pay-off is huge. Webinars can be the tool you need to connect with those prospects you've been trying to get in front of.