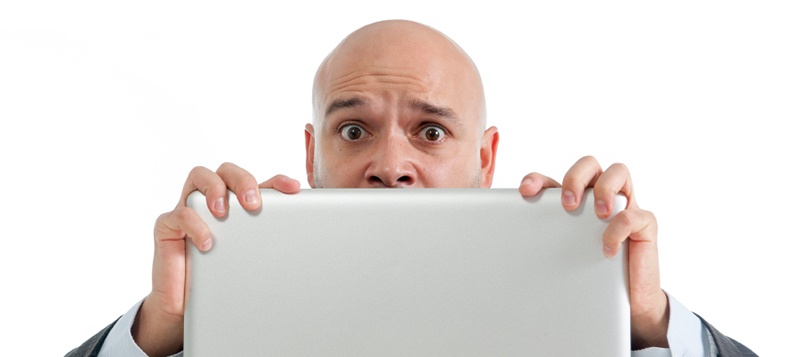 A couple of weeks ago, we had a scare. I logged into the HubSpot dashboard to see that our search engine rankings had plummeted. We were now ranking for only 3 key phrases in the top 10 results. The day before, we had been ranking for over 180 key terms in the top 10. Many of these were high-value terms pulling $17-$21 per click in AdWords. We get a lot of our visitors from the search engines, and we rely on our rankings.
Needless to say, we were freaking out for a little bit. But after some quick research, I discovered that Google had done a core ranking algorithm update. We weren't expecting anything like this, because we knew the Penguin update wasn't ready to come out yet. But Google is constantly working on their algorithm to make sure that their users are finding exactly what they're looking for in the search results.
Thankfully, the shake-up only lasted about 12 hours before they settled back out and we were once again ranking for our 180+ key terms. But not everyone was so lucky. Several sites, including big-name brands didn't fare so well. The scare made me realize just how serious Google is about genuinely valuable content that their users love. If brands and publishers can deliver, they're going to be rewarded in the rankings.
Here are two key lessons to take away from our experience.
Fresh, quality content that people find valuable is essential to ranking well. The U.S. biggest loser in the core ranking update was theatlantic.com. This is a big-name publisher, but they got hit because they were getting their rankings primarily from old URLs—old content. Old content may be outdated, and Google is accounting for that.

You have to take user intent into consideration if you want to rank well. It used to be that you could simply SEO your content and get it ranking for specific keywords that users would search. No longer. Google is now smart enough to figure out what each user is trying to find with their searches. If your content doesn't match what users really want (even if it's optimized exactly right for the search term) you won't rank.
If you saw your rankings drop in the last two weeks, you're not alone. If they didn't get back to normal, you may have gotten hit because you're relying on old content or because you're not delivering content that matches your audience's real needs and desires. Feel free to get in touch with us if you want explore ways to fix your rankings.