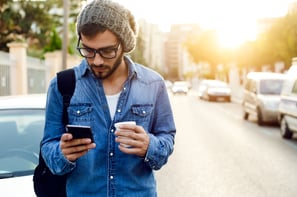 Recently it was announced that Google would start penalizing sites that are not optimized for mobile—by removing them from mobile search results. For websites that are not mobile-optimized, this means that they will not show up in search results served to mobile devices. Operators of such sites will, therefore, be missing out on an enormous (and growing!) source of website traffic. For any site that is not optimized for mobile, it will be crushing.
This change in how Google treats websites not optimized for mobile got me thinking more about what the future holds for sites that are poorly organized, have low-quality content, or that load slowly. These are already some of the reasons why Google penalizes sites and doesn't allow them to rank higher for specific keywords. Remember, at the very core of Google's business model is to provide the best search results for its users. Google doesn't want to show its users sites that are not updated with recent content or are poorly organized; doing so would jeopardize Google's position as the world's most-used search engine. I believe it's in everyone's interest that Google continues to set high technical standards for how websites serve their customers.
Is it possible that Google will become even more proactive and begin removing or downgrading sites from its desktop search results as well, say, if the site is poorly designed, not frequently updated, slow to load, doesn't have a blog, or doesn't have social sharing enabled? I think this may be the future. Businesses that haven't invested much in their website risk being erased from the digital landscape, losing their online prospects (we already know how many purchase decisions begin with a Google search), and being left out of the digital commerce and the digital conversation.
Now—not tomorrow—is the best time for companies to invest in their websites and their overall digital presence. A newly-designed and mobile-optimized website is no longer optional. Companies must provide users a better experience and ensure that their site will appear in search results.
Companies that don't make this investment, and that don't keep reinvesting (because you know the technology and user expectations will keep evolving) will lose to those who do.
It's not enough to simply have a web presence today. If you'd like to get in touch with one of us, we can help. We can spend a few minutes reviewing your website and giving you some real recommendations on how to improve it. No obligation... just want to help you out.