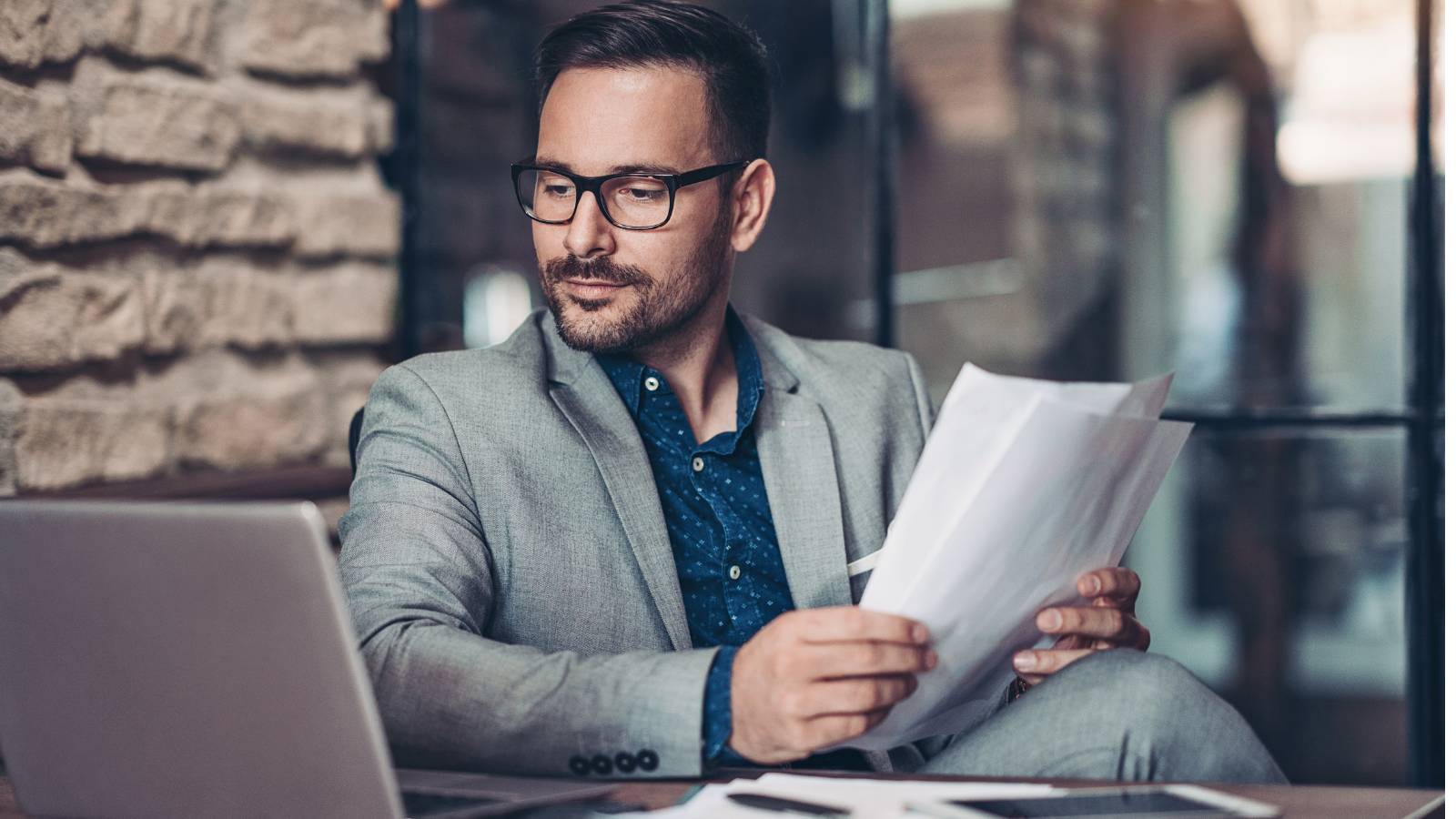 LeadG2's Weekly Roundup features some of the top sales and marketing blog posts, articles, and resources we've recently found online. We've complied some of our weekly favorites to help you advance in your career and build top marketing and sales teams. If we missed an article that you feel should be featured, let us know!
Featured Article
We often stress the importance of understanding your target personas when developing an inbound strategy. Without it, your content isn't geared toward anyone specific, and your overall plan is without strategy. More importantly, you're missing quality leads that you could nurture and convert into customers… that is kind of the point of this whole inbound thing, right?
So, yes, understanding your target personas is crucial to your content marketing and inbound efforts. But what we've found is that this valuable information doesn't end there.
It applies to other areas of the sales process. With the insights gleaned from research, salespeople now understand more about the common needs, concerns, and questions that prospects typically have during the buying process. And, as a result, they're able to better define their approach and needs analysis questions to help address these insights. >>> READ MORE
More Sales and Marketing Articles Found Online This Week
30 Ways to Drive Traffic to Your Website – HubSpot

You know you're a marketer when you're sitting in traffic on the highway, it's completely bumper to bumper, and all you can think about is "Why can't I drive traffic to my website like this?"
If you've struggled with driving traffic to your website, you're not alone. According to 2020 research done by Content Marketing Institute, 63% of content professionals are challenged with finding enough staff skilled in content strategy which is one of the top drivers of website traffic.
Between writing a new blog post, posting on social media, and strategizing for a new email campaign, it's hard to look back and see what's driving traffic to your site and what isn't.
The list below will help you increase the traffic to your website, generate more leads, and improve ROI. >>>READ MORE
10 Content Writing Tips To Help You Get the Most Impact Out of Every Word
– Brafton

Your brain is full of great ideas, but letting them randomly leak out onto the page won't give you stellar results. And it might be pretty tough to separate the messy seeds and pulp from the really good stuff.
Instead, you need a strategic content creation process that works to squeeze out every ounce of creative juice while filtering out any unnecessary pieces and keeping your efforts aligned with overarching goals.
We're sharing a round-up of content writing tips to help you fine-tune your creative process. If you're a content creator, consider this your recipe for freshly squeezed, pulp-free writing! >>>READ MORE
Creating reports can be a hair-pulling, tedious task. But automated reports that your CRM creates for you? Better, isn't it? And, helpful too.

Essentially, a CRM report pulls out important metrics from the software you're using to manage customer relationships. Since there's a lot that goes into managing customer relationships, CRM reports can cover anything from lead sources to closed deals and email outcomes.

Unfortunately though, paying attention to each and every report can be very time-consuming. And, often, unnecessary. You just need to look at some high-level CRM reports to be able to steer your team in the right direction.

The million-dollar question then is: which CRM reports should you be keeping tabs on? Let's answer that for you in this post. >>>READ MORE
Why Inbound Content Marketing Needs More Conversations
– Alexa

When you hear the term "inbound marketing," you likely think of compelling blog posts and informative videos. Both resources can be entertaining and helpful for a brand's audience—but there are a pair of potentially more effective ways to engage your audience: conversational AI and live chat.
As a part of their inbound content marketing efforts, businesses are integrating chatbots and live chat into websites and social media channels. When someone visits one of a business's owned channels, they're often greeted by a chatbot or live chat rep. That said, it's usually the visitor's choice to take the first step and interact with the conversational marketing solution offered by a business.
If you want to find out how conversations are shaping the future of inbound content marketing, you've come to the right place. These three reasons will give you a better overall idea of how they can help your business drive its inbound content marketing efforts. >>>READ MORE
Getting the first appointment with a prospect is getting harder year after year, and making yourself relevant to the prospect is the first step in overcoming that challenge.
As a daring and ambitious salesperson on the search for customers to serve, you must seek relevance like a duck seeks water. The question is how. >>>READ MORE
...And Don't Miss An Episode of Sell Smarter. sell faster.
Don't miss another episode of Sell Smarter. Sell Faster., our weekly livecast focused on sales growth and hosted by Dani Buckley, VP/GM at LeadG2. Viewers can expect fresh insights, strategies, and real-world examples that will help business leaders take their sales performance to the next level.
- DON'T MISS