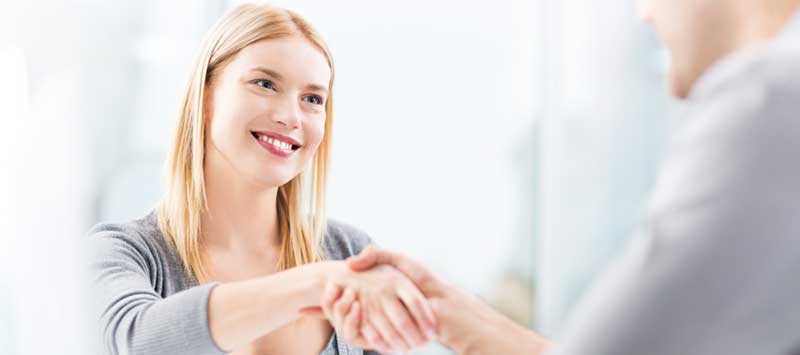 Most salespeople are pretty good at selling their products and services. They are usually proficient on sales calls—engaging prospects, discovering underlying needs they can address, and suggesting ideas and solutions that could improve a customer's business. Companies invest significant dollars in training and systems to help their salespeople move the sales process ahead in a professional manner (and the should). But, there is one part of the sales sequence that often prevents salespeople from delivering their quotas, and that is the ability to get an appointment with a key decision maker in the first place. You've heard it said about many aspects of life that being there is the most important thing. That certainly applies to selling.
Why Appointments Are So Tough to Get
I have been consulting sales organizations for over 30 years now, and when you spend time with professional salespeople they will tell you that securing quality appointments is the biggest challenge they face. It's always been a challenge, but it's getting worse. Decision makers are busier than ever, they can get most of the information they want about your product and your competitors' products online, and they have a host of human and electronic gate keepers to keep salespeople out.
You probably do the same thing, by the way, in your personal life. When is the last time you took a call or responded to an email from a salesperson and said, "Sure, come in and see me. I'd love to learn more about your product?" My guess is you dodged that salesperson because you suspected the value he or she might bring did not match the investment of time you would have to make to hear him or her out. And, that is the problem nearly all professional salespeople face.
Salespeople Want More Leads
If I got a group of salespeople together for a focus group and asked them what they would really like to have in order to be successful it wouldn't be a CRM, a new laptop, or even a bigger expense account. It would be leads. But not just raw leads—leads who are interested to see them—prospects who are intrigued and curious about how their company and their products could address a pressing need they have right now, prospects who want to buy. Is this sales utopia? For some companies yes, but for others, no. While companies certainly need to maintain an outbound appointment-setting function, too many companies are ignoring an inbound strategy that has prospects raising their hands and finding you as a potential solution to a problem they have. Salespeople salivate at this idea, and they should.
How to Get Prospects to Seek You Out
So, how do you get prospects to seek you out—prospects who are hoping to do business with you? It's not by more cold calling. Smart companies work hard and consistently to position themselves as thought leaders in their particular space. They share their expertise regularly. They produce content that prospects want to download. They publish often—at least several days a week (or more), and they have a formalized process for sharing that content across business social media. Their posts get reposted and their Tweets get retweeted. Their e-books get downloaded and their white papers become part of a company's strategic plan.
Let me give you an example. Our company has a division that provides talent services—consulting on how to build a talent bank for sales and management, talent instruments for selection and development purposes, and a host of strategic planning systems to maximize performance and minimize turnover. A large, national prospect found several of our posts through a Google search on the cost of sales turnover—a problem they were experiencing. They reached out to us, we established a dialogue, and today they are significant client.That's what a solid inbound marketing strategy should do.
What is the value of lead from a prospect who is already sees you a thought leader and desires a conversation to talk about how you can help them? I know what your salespeople would say.