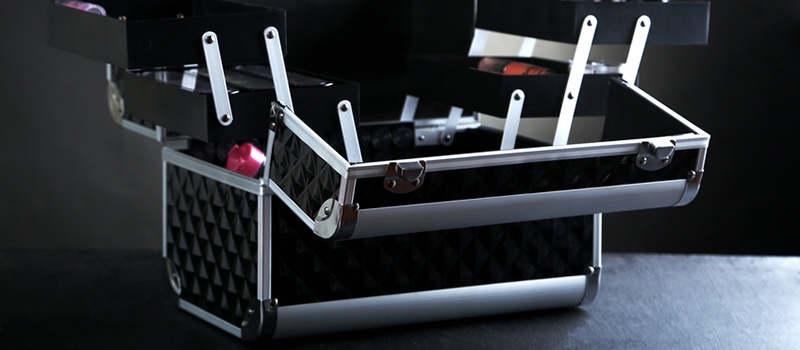 This past weekend, I received some really bad news: my 2006 Jeep needed a new alternator and radiator. This past weekend I received some really bad news: my 2006 Jeep needed a new alternator and radiator. With 120,000+ miles on the odometer, that was to be expected, and I figured it was something that needed to be done. As someone who likes to work on cars and other mechanical things, I told myself that it was probably something I could do myself. After all, I have a pretty nice set of socket wrenches, screwdrivers, and a few other tools in my garage. How hard could it be? But I found out quickly that it wasn't as simple as it seemed—because I didn't have the tools for the job.
Just as I initially thought that I had the right tools to change my own alternator and radiator, many marketers and sales managers believe they have the right tools and marketing strategies for generating leads and obtaining new customers. Often, these tools are no more than a large team of salespeople that, by brute force, prospect and generate new leads using sales tools from 1990 such as cold calling, fish bowls, mass direct mail, and untargeted ads. If this sounds like your sales team or organization, it might be time to upgrade your lead generation toolbox with some new tools. Trust me, it's much easier to accomplish any task when you have the right tools.
Here are 3 things to include in your Lead Generation Toolbox:
1) Strategy
2) Technology
3) Training
Strategy
One of the most-used interrogation tactics on "Law & Order" and other crime TV shows is separately interviewing two people to see if their stories corroborate. Do they have the same story? Do they have the same alibi? If the Sales Manager and Marketing Manager of your organization where put into separate rooms and asked what your company's sales and marketing strategy is, would the answer be the same? Would the two answers differ? And would the managers use the same language?
Not having a well-thought-out sales and marketing strategy can doom any lead generation effort, especially for those organizations that don't have regular meetings between sales and marketing that discuss lead generation campaigns and results. We call this having a Service Level Agreement (SLA) between Sales and Marketing that defines lead generation goals, uses a common language, and sets the stage for fine-tuning the program each month or quarter.
Technology
When I looked into what I actually needed to change my alternator, there were a few tools that I had never heard of and a few that I didn't know existed. Who knew that a "serpentine belt tool" was something that you needed to replace an alternator? If you have ever tried to do something with the wrong tool or without the right tool, you know how frustrating it can be.
With technology evolving and changing so rapidly, companies need to focus on new technologies and tools that can make jobs more efficient. In a recent sales meeting, I heard a sales manager say, "We just need more feet on the street to generate more leads and close more business." But after talking with him further, I found that the challenge wasn't necessarily that the sales team didn't have leads—the REAL challenge was that they were not getting enough appointments because they were not using a CRM and were losing track of prospects within their sales funnel. They were filling the funnel, but the funnel leaked so much that they couldn't generate the appointments they needed.
In 2016, every sales team needs some basic technology. The top technology needed in a salesperson's toolbox includes: CRM, Sales Enablement / Lead Intelligence, and Marketing Automation. The top of the list for technology needed in a salesperson's toolbox in 2016 include: CRM, Sales Enablement / Lead Intelligence and Marketing Automation.
CRM
The need for a CRM seems pretty basic, but many companies are either not using a CRM at all or not optimizing its use. The CRM shouldn't just be the record keeper of sales contacts, prospects, and customers; it should also be the basis for determining your team's productivity and your company's forecasting. After all, having a solid pipeline of new business that can be measured and tracked, that shows when a sale may close, is a must for sales managers. In the example mentioned above where the manager thought he should hire more salespeople, he was clearly wrong. After implementing a CRM and tracking the activity of every lead and where they were in the sales funnel, salespeople were able to better track leads, follow up appropriately, set more appointments, and close more business.
Sales Enablement / Lead Intelligence
Does your sales team know when a prospect opens an email?Do you know when your leads come back to your website and what specific pages they look at? Do you get a notification on your iPhone when someone you have been trying to get an appointment with comes back to your website? Do you get a notification on your iPhone when someone you have trying to get an appointment with comes back to your website? No? Well, you can do all of those things with sales enablement and lead intelligence technology. In a competitive market place, salespeople need to be using technology to learn more about their prospects and leads than ever before. The power within the sales cycle has gradually been moving from the seller to the buyer and sales enablement technology is starting to move the pendulum back to the seller.
Marketing Automation
Let's face it: salespeople are busy and getting busier every day, and it's harder to get prospects to pick up the phone or open an email. Every day, salespeople waste hours sending emails that don't need to be manually generated or chasing down cold leads. Marketing automation, using workflows and lead scoring, can automate the mundane tasks (like sending "Thank You" emails or basic product information when it's asked for), allowing your sales team to focus on those prospects and leads that need more hands-on nurturing, which are further down the funnel.
Training
Yes, I was able to find out where I could get a "serpentine belt tool" to put the alternator back into my Jeep. Unfortunately, the YouTube video that I watched didn't show the specifics of how to use the "serpentine belt tool." Even though I had a strategy and the tools, I still wasn't able to accomplish my objective of replacing my alternator because I simply didn't have the training. Training is the backbone of most sales initiatives. Even with the best strategy and the most technologically-advanced tools, most initiatives fail without adequate training.
It's Time to Upgrade Your Lead Generation Tool Box
Without a solid understanding of your company's lead generation strategy and the use of tools and technology to increase the productivity of your sales process, you can't effectively compete. So what are you waiting for? Don't wait until sales are falling faster or you have fewer leads than the month before. Make some changes in your organization that give your sales team the tools and training they need to succeed. After all, your competition is probably dealing with the same challenges and implementing solutions right now to get ahead of you and take your market share.
What are you waiting for?