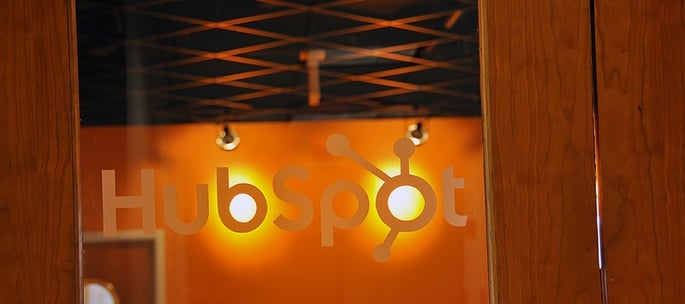 This morning as Alec Baldwin was giving his keynote at Inbound 2016, I sat in my room and spent some time reflecting on this week and what I've learned and what I wanted to take away from it. While I was writing this, I received an email from a co-worker that had already left, stating that his brain had melted and he has no idea how he is ever going to process and use all the information that was disussed throughout the week. I guess I'm not the only one that leaves Inbound feeling incredibly inspired, but also overwhelmed and not wanting to wait in lines or rub shoulders with 19,000 people again any time soon.
A Different Year, But Full of Marketing Education
This week was challenging for some with the first keynote coming just hours after the most shocking election result in U.S. Presidential history. The first keynote speaker, Ta-Nehisi Coates, in a difficult position as the lead off hitter, was in the impossible position of having to decide whether to ignore the elephant in the room or to address it. Let's just say that he did more than address it—he scrapped his prepared notes and gave an unrehearsed speech that for some was inspiring and for some was divisive. Click here to watch his keynote.
Many got up and left or took to Twitter to state that they came to a marketing conference to hear about marketing and not politics. While many agreed with those on Twitter that this is a marketing conference and they were here to hear about marketing, I disagree. When you see names like Anna Kendrick, Serena Williams and Alec Baldwin as keynote speakers, you have to be prepared for more than marketing, which sometimes crosses into politics and other random, non-marketing topics.
Keep Inbound 2016 Going Throughout the Year
Without a coffee station every few feet, I am not sure that I would have gotten through the week that was packed with marketing education. But what I do know for sure is that I'm leaving Inbound 2016 inspired and more knowledgeable about marketing and technology than I had been before I came. In some ways, I am not sure I want to leave, and in other ways I can't wait to get home and back to my family and back to serving clients and implementing some of the ideas that I came away with from the week. Reflecting on this wonderful week prompted me to ask myself the question, "Why not keep Inbound going throughout the year?"
What I mean by this is why not create a learning environment within your company, agency or yourself that nurtures some of the ideas you learned at Inbound? Why not set up a monthly lunch-and-learn at your company that brings in speakers to inspire or educate your team? Or create a program where your team members can be reimbursed for attending local meetings or seminars that provide inspiration or training. Challenge each member of your team to take a course on the HubSpot Academy or Lynda.com so they can do their jobs better. If you are challenged by implementing some of the ideas you came away with, create an incubator within your own company to work on new ideas and concepts.
Don't let the inspiration or ideas that you came away with at Inbound 2016 die at Inbound. Make a commitment to creating a learning environment for yourself and for your organization. Your team won't be the greatest beneficiary of your creation of a learning environment that extends the inspiration and knowledge of Inbound throughout the year—your clients will.