Developing an effective lead generation strategy takes more than just the right software. It requires a solid understanding of digital marketing.
Your Lead Genereation Toolbox includes:

✔ Step by Step Guide to Internet Marketing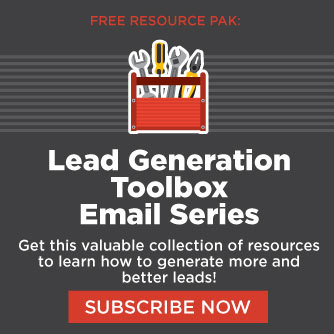 ✔Inbound Marketing 101:
✔ 30 Days to Inbound Marketing Success:
✔ Sample Chapter of the book - LeadG2: Getting Prospects to Raise their Hands
✔ 40 Inbound Marketing Terms
✔ Case Studies
✔ Seven Step Lead Generation Process
✔ Complimentary Lead Generation Consultation
Sign up once for the Lead Generation Toolbox and receive everything above without filling out another form!
To sign up and get your Lead Generation Toolbox, just fill out the form on this page!