The Gold Medal for World Class Marketing Goes to…
I'm officially an Olympics junkie.
I knew I might have a problem when I told Janice that I couldn't wait for the 8:00 am live feed stream to begin so I could find out who was going to win the Group A Women's Badminton Double Group Play Stage A match between Misaki Matsutomo and Ayaka Takahashi of Japan and Puttita Supajirakul and Sapsiree Taerattanachai of Thailand.
I got one of those raised eyebrows and a "Whatever, Dear" look, and even though I was prepared to tell her about the world's record for the fastest badminton smash ever recorded (253.5 mph, if you must know), I thought it better to keep silent rather than be an ongoing source for her amusement.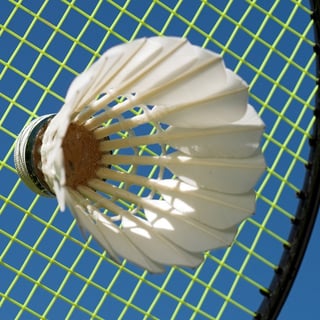 Truth be told, I'm more of a who's-playing-what fan and not a badminton aficionado. In fact, I think the last time I played at some picnic long ago, the shuttlecock was made of bird feathers and leather. But I have a deep appreciation for these world class athletes. The desire. The preparation. The hours or work and dedication. The strategy. The execution. And not to be cliché, but also, the thrill of victory and the agony of defeat.
The Gold Medal for CPA Firm Marketing Goes to…
It seems to me that so many of the attributes that get an athlete to the gold medal podium at the Olympics are the same as those that get a CPA or other professional service firm to a gold medal marketing podium — except in this case, the gold medal is actually new business.
Think about the variety of "events" representing opportunities for CPA firms to earn a gold medal: events like the opportunities for new business from PATH Act changes, ACA Reporting compliance, DOL standards regarding selection and monitoring of retirement service providers, helping firms comply with new overtime regulations, or even a new RFP appearing over the transom. What these represent are nothing less than the 2016 CPA New Business Olympics!
So, here's what I think it takes to win a marketing gold medal:
A commitment and dedication from the firm's management to investing in marketing
A willingness by firm leadership and subject matter experts to become marketing literate
Spending on marketing infrastructure at the right levels over a sustained period of time
Spending marketing energy and resources at the niche level — only giving those resources to niches that truly want, deserve, and show commitment to growing their top line
Having measurable goals and objectives that drill down from budget goals to leads to proposals to closing ratios
Getting all of the stakeholders in marketing, business development, and sales to come to an agreement and definitions for marketing qualified leads and sales qualified leads
Aligning marketing, subject matter experts, niche management, business developers and rainmakers around objectives, expectations, responsibilities and accountabilities
Consistent, non-advertorial blogging
A content marketing program above and beyond blogging that is built around a combination of gated and ungated content
Top, middle, and bottom of the funnel lead generation offers
Lead generation campaigns
A lead nurturing program
Analytics and metrics for measuring progress against goals and a process for making strategic or tactical changes based on insights
Giving visitors to the website a great user experience
So, is your firm a gold medalist or did you drop out of contention in the qualifying heats?
Enough Suspense. Here's Who Won.
The Japanese team took 2 straight sets (21-15, 21-15) and as of the time of this writing, lead this bracket. I've got mixed feelings about this win.
On the upside, if I ever appear on Jeopardy with the outcome of the game hanging by a thread, and the final category is sports, and I bet it all, and the answer is "253.5 mph, I'll be confident in my response: "What's the fastest badminton smash ever recorded?"
The downside, I've got about a hundred "Go Team Supajirakul and Taerattanachai" t-shirts that I had printed up in anticipation of their winning gold and my making a killing. I don't think that's going to happen. (Hello eBay!).