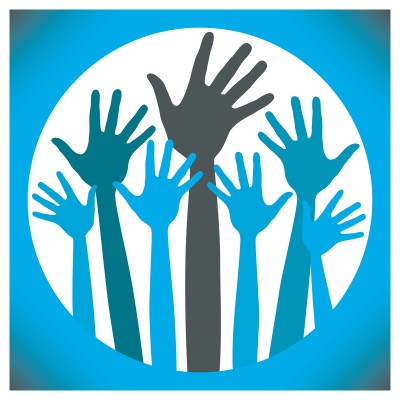 If lead generation was easy everyone would be doing it, right? The fact of the matter is that firms face a number of challenges when it comes to lead generation, from issues of quality and quantity of leads to having the right type of content at the right time of the relationship with a prospect. Couple these challenges with barriers firms are facing with their lead gen programs like lack or resources, and you get a recipe for inactivity, abandonment or ignorance of lead generation.
According to the most recent LeadG2 Survey of CPA Firm Lead Generation Best Practices, quantity and quality of leads, followed by time or resources represent the top challenges faced by firms when it comes to lead generation. Resolving these challenges pose somewhat of a conflict: the way to increase quantity and quality is through more offers and promotion, but producing more offers and doing more promotion is a function of more time and resources.
---
This is where taking a hard look at marketing effectiveness and the ROI of your current marketing program comes into play. You need to separate the wheat from the chaff, and get rid of those marketing strategies and tactics that don't work in order to reallocate or shift more budget into lead generation activities.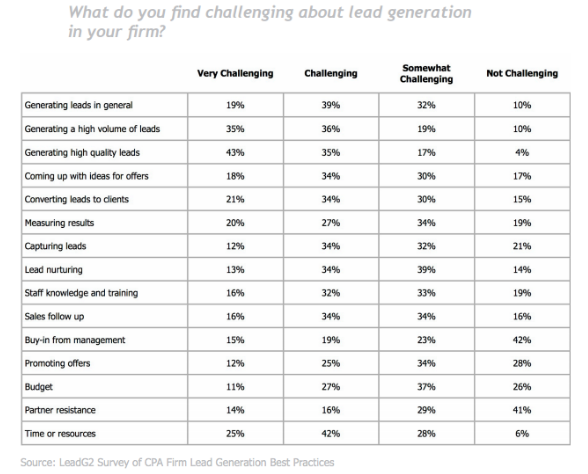 Like any marketing initiative in the professional services world, overcoming the challenges of lead generation starts with belief and commitment at the Managing Partner and Management Committee level. There's no magic here – either it's there or it isn't – and often (and unfortunately) overcoming a lack of commitment only occurs after getting a grade before learning the lesson.
Download The Partner's Guide to Online Lead Generation to learn more about how to go beyond your professional network to create new leads for your practice.