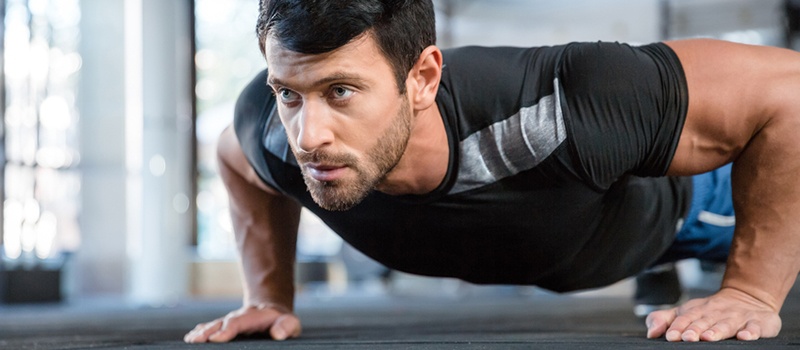 It takes a tough professional service firm marketer to ask niche practice leaders tough questions.
In last week's blog, I presented 6 questions that niche practice leaders could bring to the table when discussing niche marketing plans with marketers. They covered topics like strategies and tactics for getting the niche more visibility and generating leads, measuring results, and marketing processes.
To make sure that the universe is kept in balance, this week's blog is devoted to tough questions that professional service firm marketing directors and CMOs could be asking the niche practice leaders they're dealing with.
6 Tough Questions from Your Marketing Team to You, Dear Niche Practice Leader
Just like practice leaders might have tough questions for the marketing team, if they're on the ball, they'll have some tough questions for you:
Are you going to take the lead in defining hard, measureable targets for numbers of leads, win rates, and new customers and revenue goals?
Are you and your subject matter experts going to teach my team about the hot issues in your niche and are you going to give me content on a regular basis?
What are you going to do to build the marketing database for the niche?
Will you commit to monthly marketing meetings to discuss metrics and progress?
Will you take the lead in defining the characteristics of a marketing qualified lead and a sales qualified lead?
Are you going to take responsibility and be accountable for follow up and follow through with sales qualified leads, and use a CRM to report your progress?
The Upshot: Niche Practice Leaders Are Accountable and Have Marketing Responsibilities, Too
Hands down, the most productive and effective niche practice leaders I've ever worked with have been those that have not only been intensely engaged in marketing, but they've also been leaders when it comes to recognizing the value of marketing beyond 1:1 marketing activities.
In effect, they answered "YES!!" to all of the questions posed above.
On the other hand, I've worked with niche practice leaders who treat their marketers as nothing more than button pushers, and then complain about lack of results from the marketing department. One example from the junk drawer of memory is a partner that had the department prepare massive proposals requiring hundreds of man-hours of department time for engagements that were recognized by everyone–including this partner–as clearly unwinnable.
His rationale boiled down to this: "Because I want it done." Hmmm…..
But we've also worked with partners that were active, accountable collaborators on marketing initiatives from inception to closed sales … like the construction practice partner who is now benefiting from over 1,000 marketing qualified leads for his practice that's won over a million dollars in new business directly resulting from the collaboration.
Or, the tax partner that took responsibility and collaborated with marketing to develop a micro niche in real estate that's resulted in one of the most robust content marketing initiatives in the country to the tune of first page search engine rankings, hundreds of leads, and over a dozen new clients in less than 2 years.
Now that I've Restored Balance to the Universe with this Blog Post …
I'll share one other observation after having worked with hundreds and hundreds of niche practice leaders: Not all niche practice leaders deserve marketing support beyond some kind of standard base.
Those that are curious about marketing, are willing to be accountable and responsible, and who are willing to collaborate rather than dictate are those partners that will earn the respect and uber-commitment from marketers.
And when professional service firm marketers and niche practice leaders bring out the best in each other, the impact on the niche practice's business success can be phenomenal.