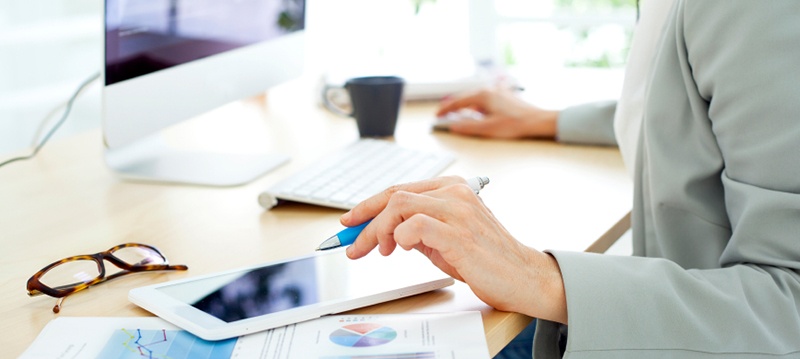 In order to convert someone from a prospect to a lead, they must take an action to make contact with your firm — so you can gather their contact information and follow up with them later. This can come in the form of requesting a whitepaper you've developed, filling out the "Contact Us" form on your website, or even handing you a business card after you've made a presentation. A lead is not a name in your database or from some sort of telemarketing list — it's someone who has expressed an interest in what you do.

There's an important reason to use this definition if you're taking advantage of a marketing analytics software: most software programs build their metrics and conversion statistics around this use of the term.
In the inbound marketing world, a "lead generation campaign" is a series of integrated strategies and tactics, built around an offer that brings prospects to a landing page on your website. The landing page contains a form where the prospect must provide their contact information in order to get the offer.
Here are the nine components of lead generation:
Pain/Issue/Need — Lead generation campaigns need to be centered on a compelling pain point or issue faced by your prospects.


The Offer — There are basically two types of offers to choose from when designing a campaign. Educational offers are based on providing thought leadership, insights, or guidance around pain, with a promise that the information provided will help in taking that pain away. Promotional or sales offers are built around financial incentives to buy or try.


The Device — Offers need to be packaged into a device like a whitepaper, seminar, eBook, report, etc. Each type of device you might consider comes with its own unique set of logistical requirements and each will have indirect/resource and possibly direct costs.


Database — Lead generation involves both on-website and off-website promotion to reach eyeballs for conversion to leads. A critical and challenging part of offsite lead gen success is having a large and accurate database of prospects, with e-mail addresses, that represent opportunities to promote your offer and device.


Landing Pages — Your lead gen efforts need infrastructure for lead acquisition and capture. This is done through constructing a landing page in the background of your website where you can capture an eyeball's contact information and start the process of generating lead tracking and conversion metrics.


The Campaign — Lead generation starts with campaign planning. In addition to determining the nature of the offer and device you'll be employing, your campaign needs to identify outbound and onsite marketing tactics, logistics and costs.


On-site Promotion — A visitor to your website is an opportunity for conversion to a lead. You do this by strategically placing call-to-action buttons promoting your offer that is linked to a landing page.


Off-site Promotion — There are a variety of paid and non-paid media tactics you'll want to consider and integrate into your campaign. These include paid e-advertising like LinkedIn and Google AdWords, or banner advertising, as well as non-paid tactics like promotion of your offer through your social media accounts or your eNewsletter.


Metrics and Analysis — A significant part of the transformation in professional services marketing is based on the quantity and quality of metrics that can be easily acquired. You'll not only want to measure things like quantity of leads secured through the campaign, but also conversion metrics like visits to leads, landing page effectiveness, and the effectiveness of the various tactics you've deployed for promoting the offer.
Successful lead generation depends on strategy. When you build your efforts around these components, you'll be more successful in generating more and better leads.