We have special coverage of HubSpot Inbound 2015 Conference and you can join us for a short webinar to go over the key takeaways.
The INBOUND 2015 conference was packed with insights, resources, and tools to help make inbound marketing programs even better. We'll be sharing our top takeaways, as well as commenting on the new HubSpot product releases.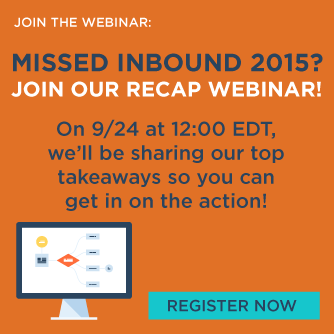 To register, just fill out the form on this page!