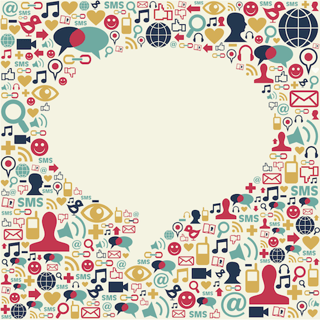 Niche marketing campaigns are powerful because they are so targeted. But having a well-thought-out and targeted campaign isn't enough. You've got to get the word out about it!
When promoting a niche marketing campaign, there are several to promote your campaign. You can announce the release of your new marketing offer to existing contacts in your email database and drive targeted traffic to your landing page through Google AdWords or other PPC.
One of the most effective ways to promote campaigns is you blog and social media channels. Your blog and social media can increase the reach of your content and support your lead generation efforts. Just remember to always include a call-to-action: a link to your landing page with the marketing offer.
Here's how it works: Take excerpts from the content in your offer and feature it as blog articles, or advertise it through social media and ask your followers for comments and shares. Let's break it down:
How to Use Your Blog in the Campaign
When putting your blog post together, optimize your writing to grab people's attention and to rank well in search engines. Don't forget to introduce a call to action to the marketing offer you want to promote! Here are a few more tips for your blog post:
Feature a compelling image. Include an image that conveys what the blog post is about. This is appealing to readers and helps them go through the text-based content. A blog post that has some type of visual that's a photograph, a graphic or some type of infographic typically plays a little better than merely text.
Write an eye-catching title. Headlines are the most important element of your blog posts. While there are quite a few elements that make up a successful blog post, one of the best things you can do to capture readers' attention and entice them to view your post is to write an awesome blog title.
Use a reader-friendly format. In blogging, it is important to break text up in chunks. Online reading is not like reading a physical book. The online reader needs to be able to immediately scroll through content to get to the sub headers and the bolded content and even bullet points. In that way you can make content more visually drawing and engaging.
Include social sharing buttons. Give your blog content extended reach by including social sharing buttons (e.g. "like," "share on LinkedIn," "tweet," etc.) on every post. This will encourage readers to share your content with their personal networks and expand its reach beyond your own connections.
How to Use Social in Your Campaigns
While Twitter, Facebook, LinkedIn, Google+ and Pinterest are all different social media platforms, they have something fundamental in common: the element of information exchange. So with the creation of a good marketing offer to promote, you make your job on social media much easier because now you have content to share! Here are some other best practices when it comes to promoting your marketing offer through social media channels:
Plan the timing of your promotion. Control how often you share your offers to ensure your account doesn't turn into a spam-bot. This will be contingent upon your business. For example, a recruiter will be more likely to repeatedly share offers to job openings because users will naturally be vested in that opportunity. However, users may not be as willing to download the same white paper.
Decide on your networks. There are a lot of available social networks out there. Where are the prospects for your niche? Which one are you going to use to promote your offer? You probably don't have bandwidth to spend equal time on all of them. Look at your marketing analytics and your historical performance with different social channels. Identify the three networks that bring you the best results and focus on using them for supporting your campaign.
Map different content based on the network. Different social networks are effective at promoting different types of content. While visual content performs well on Pinterest and Facebook, simple copy works well for Twitter and LinkedIn. YouTube, on the other hand, is a strictly video sharing platform. Find out which social network makes the most sense for the type of marketing offer you have created.
Use a hashtag. When promoting your offer on Twitter and/or Google+, consider using a hashtag. There's more to hashtags than simply adding a pound sign in front of a word. In fact, simply adding a hashtag to a tweet isn't going to give you any results; you need to integrate them to a marketing campaign. As you develop your marketing offer, think of what hashtag would be relevant to this new resource. Try to use the hashtag on the landing page, your marketing emails and, of course, in your social media updates. That will help streamline a lot of the discussions around the offer and help you receive feedback.
Of course we are just covering the basics in this blog post and to get into more depth about this topics we suggest you download the Partner Guide to Niche Marketing.