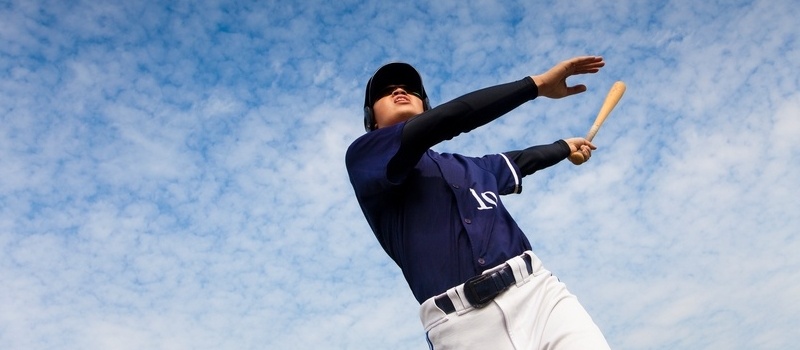 The Benefits of Aligning Marketing, Subject Matter Experts, and Business Development Resources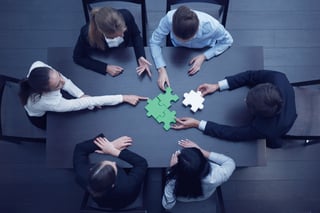 I think the next frontier in professional services marketing and business development is going to come in the arena of alignment between marketing, business development, and subject matter experts.
Some firms are making enormous strides in creating a closed loop marketing-subject matter expertise-sales process. The results of getting everyone on the same page, marching to the beat of the same drummer, toward an agreed upon set of new business objectives can have a big payoff in terms of getting more visibility, leads, and new clients or engagements.
Here's a Story About One of Those CPA Firms
Even though I can't tell you who our client is, I can discuss the broad contours of a phenomenal meeting we had last week attended by all members of the tax department and key members of the marketing team, hosted by a panel of subject matter experts.
The meeting was designed to give the firm's tax department and marketing team an overview of the features and implications of a key change to the tax code that has a significant potential for tax minimization for clients (and prospects), as well as significant potential for new business. The tax staff was there to build their subject matter expertise, and the marketers were there to get insights on how to package and promote the firm's response to the opportunity, as well as to develop ideas for a comprehensive lead generation strategy.
This meeting was an important milestone for making marketing more visible to the entire tax team, and a better and stronger contributor to helping build this niche practice's top line. Getting tax professionals and marketing sitting at the same table was championed by a prescient niche practice leader, enthusiastically endorsed by a marketing team that continually seeks new ways to contribute more from strategic and tactical perspectives, and (ahem) a marketing consultant that never gets tired of singing the praises of alignment between marketing, subject matter experts, and sales resources.
And the # 1 Benefit of Alignment for CPA Firms, Hands Down is...
My own experience in days gone by and in what I see in a lot of firms today is that marketing often seems to occupy a second class seat in CPA and other professional services firms. But that really wasn't the case in this situation, as the practice leader realized that everyone had a role to play and that everyone had a unique and valuable set of skills and capabilities to contribute.
My position and counsel is that it's only when all of these skills and capabilities are integrated and coordinated, that great strides can be made toward achieving new business success in bigger, better, and stronger ways. To get there, what's required is a shift in attitude and culture from "you" to "we."
When this shift happens, marketing/subject matter/business development teams are created that share a common set of technical knowledge, marketing knowledge, and perhaps most importantly, a spirit of camaraderie that is the hallmark of effective organizations.
Other Benefits from Aligning Marketing and Subject Matter Experts
While the shift in culture and attitude was one of the most interesting, unusual, and fortuitous outcomes represented by this joint meeting, there were a number of other benefits that will have a very long shelf life. It's my hope that this list will help to serve as a motivator for you to get your firm's alignment making machinery into gear:
Unlike marketing for branding purposes, the alignment was built to deliver ROI because it was narrowly focused in terms of niche practice, subject matter, identification of business development opportunities, and plans for capturing those opportunities.
It made the firm's marketers smarter and better able to do their job.
It brought partners and subject matter experts greater awareness and understanding about the possibilities of marketing and best marketing practices.
It exposed young professionals and rising stars to marketing and business development in addition to technical subject matter.
It resulted in tangible marketing and business development action plans including content marketing activities, a lead generation program, lead nurturing strategies, and application of powerful marketing technology and tools to execute the program.
It served as a model for other niche practices and niche practice leaders for aligning marketing and subject matter expertise around business development objectives.
But Wait, There's More…
As the meeting concluded and the tax team rushed for the exits, scrambling to get their weekend underway, the marketing team and subject matter experts started a post-meeting pow-wow and debriefing.
That's when they dropped another bombshell.
"We've identified a couple of hundred opportunities for this program right within our own client roster," said the partner in charge, "and rather than asking tax team relationship partners to pound the phone, my subject matter team is going to make the initial contacts using email and phone, get an appointment and then bring the relationship partner with us to the initial conversation."
I could write an entire blog post around this critical and often missing step in CPA firm marketing—the alignment of marketing and sales activities. While what I discuss above deals with an alignment of marketing and subject matter expertise, what this niche team realized was that all would be for naught if there wasn't a way to generate, and then close leads.
In marketing parlance, the journey from opportunity to idea to product to promotion to lead to sales-qualified lead to appointment to sales is known as closed loop marketing. You would be hard pressed to find CPA firms that are executing this best practice, and you would be even harder pressed to identify firms that have been doing it successfully.
That led to more conversation about other contributions marketing could make to the team, like prepping and loading the CRM for the lead generation campaign, writing sales letter templates, educating the business developers on nurturing and tracking leads, and keeping an eye on conversion metrics including the percentage of sales-qualified leads to closes.
CPA Firm Marketing 501
What my client accomplished a few days ago is simply light years beyond what most other firms are doing. The alignment has produced goals in terms of what this particular opportunity needs to achieve in terms of leads and how many sales-qualified leads are required. We've projected a closing ratio and we've used these calculations to set a sales objective in terms of hard top line sales dollars.
This is all part of the frontier that I mentioned at the beginning of this post, and your firm may be a hard and long march away from even getting close to the frontier's border. But that doesn't mean that you shouldn't be stepping in the right direction.
Start by inviting your marketing team to the next all-hands-on-deck niche practice meeting. Don't give them a role at this meeting, just let them soak up the technical information and see your subject matter experts at play. Then after the meeting, ask them to give you a dozen blog titles and a few lead generation program ideas based on what they got out of the meeting.
When they return with their ideas, the rumbling you hear off in the distance just might be the walls of the frontier breaking down.