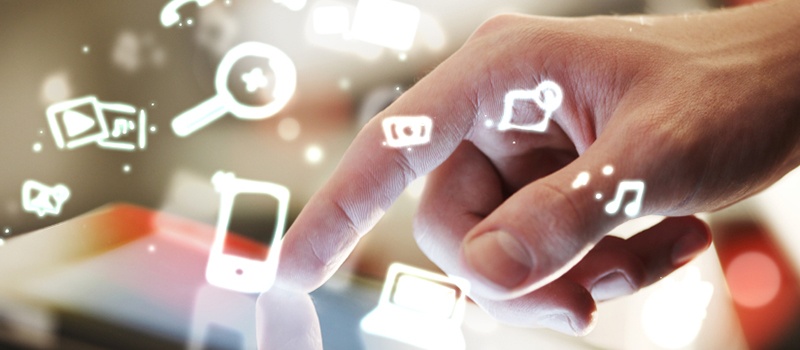 Get More Blog Readers, More Shares, and More ROI from Blogging with These Tips
Are you a partner or thought leader who was talked into blogging but, after a few posts, you think it's waste of time, energy, and resources?
Are you not getting the return on your investment of intellectual capital?
Are you in a marketing department, facing risk to your job or career because you put yourself on the line with expectations and promises about blogging that aren't being met?
Before you kick your blog to the curb, it may be prudent to investigate why your blog isn't working as expected. Have you asked why clients, prospects, influencers, or other stakeholders abandoned your blog or why they don't like it?
Caution: eye openers ahead.
Why People Hate Your Blog
If you are not getting traffic to your blog or an increase in readership over time, it's understandable why you might think that it's a wasted effort.
There are a lot of reasons and possibilities why your blog isn't beloved. It could be that you're using it to deliver self-promoting and aggrandizing news about firm accomplishments. Or, it might be boring, and in the case of many professional services firms, too full of technical jargon; this makes making it unreadable for the typical viewer. It could be too long or too short.
Maybe you're focusing too much on products and services. It could be that your content just isn't relevant for your audience or personas. Cheesy images, unprofessional design, and poor grammar can be contributors to the hate fest as well.
The list can go on and on.
But rather than abandon a blogging strategy, I urge you to find new and better ways to make it a significantly more viable part of your firm's branding and lead generation efforts.
Let's get started.
Get Your Blog Some Lovin' Now
If you're blogging but not seeing results (or if you're not blogging but considering making a blog part of your marketing efforts), here's a list of 33 ideas that can make your investment of time, resources, and intellectual capital payoff:
Ask your clients and prospects what they would like to learn or read about.
Be original.
Break your post into subsections and use bolding.
Create unique, quality content.
Do some research and see what others may be saying about your topic.
Don't be a self-promoter or self-serving.
Don't be overly technical unless you are writing to a technically literate audience.
Edit for grammar and typos; then, do it again and again.
Find a consistent time and day, and then book time in your calendar for an entire year to schedule when you will write and publish your blog.
Get more eyeballs on your post by promoting it with social media.
Give it more authority by linking to other sites and posts – be helpful!
Give readers an opportunity to share your post with their friends, followers, etc.
Give your post a day or two of rest before you publish it so you can be more critical and more thoughtful; in addition, you can make changes where necessary.
Hire a writer that will interview you and ghostwrite your posts if you don't have the time to commit.
Make your layout visually appealing.
Make your title stand out.
Pay attention to the SEO value of the blog, but don't write just for SEO.
Pick a half-dozen themes or topics of interest to your audience, and then write a half-dozen blog titles that will serve to explore those themes or topics. Then, do it again.
Provide an opportunity for readers to subscribe and get new posts automatically.
Publish frequently and consistently.
Read your post out loud to see how well it hangs together.
Reference statistics and research, and use quotes.
Show who you are with your writing style and personality.
Start with an outline to organize your thoughts so you can lead your readers though a journey.
Tag your posts to build a catalogue of thought leadership around a topic.
Take the opportunity to convert the reader to a lead by embedding an offer.
Use bulleted lists.
Use graphics.
Write a captivating and compelling introductory paragraph.
Write for your readers, not yourself – talk like a human.
Hire a blog or content manager to do the heavy lifting of publishing and promoting so you can focus on writing.
When there's new legisltation, new regulations, or new compliance requirements, be first to the market with your insights and observations.
Review Your Old Posts and Get Rid of Bad Old Habits
Now, I've got a challenge for you.
Go back to your old posts and use these tips as a checklist to see if you can improve upon what you've been doing. By the way, that review might also reveal some opportunities to update, refresh and republish old posts.
When you write new posts, you can use these tips as a sniff test as well … kind of a lovin' assessment, if you will.
Here's a great quote from Seth Godin:
"Not only are bloggers suckers for the remarkable, so are the people who read blogs."
So, here's my 33rd tip: be remarkable.
After all, isn't that what love is all about?