Federal News Radio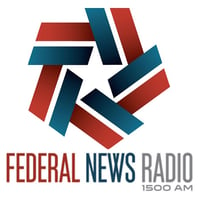 The Challenge:
Federal News Radio 1500 AM and FederalNewsRadio.com serve as the main source of non-partisan breaking news, information, and analysis for federal agencies. The station broadcasts throughout the Greater Metropolitan Washington DC Area, and covers both the federal government and those who do business with the government (management, defense, technology, contracting, policy, and pay & benefits). Federal News Radio's mission is to help executives more clearly understand and make better decisions on issues affecting their agencies and companies.
What We Did:
When we started working with Federal News Radio, they had a station website that was geared toward their listeners, but no B2B online presence designed for potential and current advertisers. The only way advertisers could find out about opportunities was if a salesperson contacted them.

After consulting with the station and learning about their target persona (companies and organizations who do business with federal agencies and are looking to market to this audience), we realized that the station needed a way to be seen as an expert in the federal marketing space while being found earlier in the sales process. An inbound marketing strategy would draw pro-spects to their brand through educational and custom content, then lead them through the sales funnel further discovering the advertising opportunities that Federal News Radio has to offer.
The Results:
After two years, Federal News Radio had generated over 250 ideal-prospect subscribers who personally subscribed to receiving their updates and content on a weekly basis.


The website ranks in the top 3 results for 71 of their target search terms, and their first video generated 52 new leads and a $15,000 advertising deal.


The video series also led to several valuable partnerships and got them invited to a federal event to be part of an expert panel, which has resulted in even more leads and partnerships.

Jeffrey Wolinsky, Director of Federal and National Sales, told us, "Your help was absolutely invaluable—what you taught us, and how you set everything up to run seamlessly. It saved us so much time that we would have wasted trying to figure how to get everything going, and now it's easy to keep the system running and bringing in new advertisers. Thank you!"