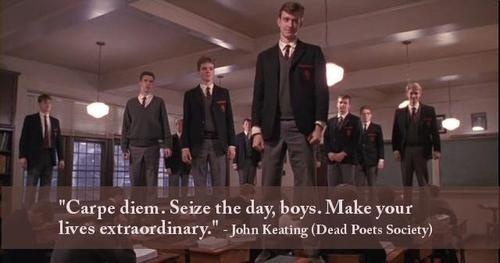 Seize the Day by Starting with the Cornucopia of Blogging Opportunities
Do you remember that great movie with Robin Williams where he played a teacher at a prestigious boy's school in the 1950's?
There's a scene in that movie—Dead Poets Society—where John Keating, the teacher (Williams), takes his class of stiff, scared, don't-rock-the-boat students out of the classroom and into the hallway. There, he stops in front of a trophy case where he dramatically encourages his class to make their lives extraordinary. To seize the day … Carpe diem!
I like to bring this message—seize the day—out to CPA firm partners when it comes to making the marketing of their niche practice extraordinary. There are so many opportunities to be extraordinary by virtue of the fact that there's a never ending supply of tax, regulatory, operational, and fiscal management change ripe for use in new business.