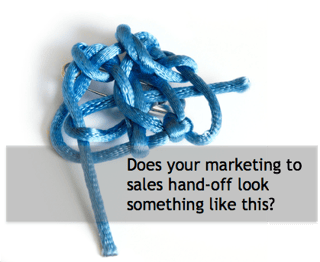 Pearl scooted over to my chair where I was zoned into the American Staffing Industry's 2015 ASA Staffing Industry Economic Analysis and tapped me on the knee.
"Fix, Papa," she said, opening up her little hand, revealing a waded, twisted knot of beads and costume jewelry delicately held together by teeny, tiny golden links.
Truth be told, I had absolutely no idea about the nature of the challenge I was being presented, but you can never show fear to a 3-year-old, right? So I put the Analysis down, grabbed the mess, adjusted my glasses, and plunged ahead, semi-confident that I could untangle the problem.
Knot after unknot, loop after unloop, a hither here and a thither there, time passed mindfully away. The mystery mass slowly gave up its secrets and revealed its true nature. Aha. A necklace!
"C'mon over here, Mrs. Potato," I said, "Turn around and let Papa put this on for you."
I moved a mass of beautiful curly blond hair out of the way and joined the clasp on what was now a perfectly reconstituted, sparkly and shiny, beady and bangly necklace.
Pearl turned around. "O.K.," she said, "All done! Now take it off."
Hmm, I thought. Nothing is so convoluted that it can't be fixed, but even if you fix it, it still has to be wanted.
That seemed to be a couple of pretty good insights about the jumbled, convoluted marketing mistakes that I see staffing agencies making—they're fixable, but you got to want to fix them!

12 Knotty Staffing Agency "Marketing-to-Employers" Mistakes Revealed
When it comes to staffing agency marketing, doing marketing to employers can be a mixed bag. Some are marketing literate, sophisticated and use best in class marketing strategies, tactics and technologies; others… Well, let's just say the opportunities for improvement are boundless.
Here's how to tell where you fit on this spectrum:
Employer prospects can't tell the difference between you and your competitors.



When my team goes into a market and we do a competitive analysis for a new client,

w

e often find it difficult to make distinctions between firms, because they pretty much say the same thi

n

gs on their website, in their collateral, and across social media platforms. You've made a mistake if the way you describe your firm is the same way that others describe their firms, like making a claim that, "We take the time to listen and understand your business…"

ZZZzzzZZZzzz

. Really??? What makes you different than the firm down the street?


You don't have a strategic marketing/sales plan for getting more employer-side business that's built on best marketing/sales alignment practices.

I can generally tell that an agency is making a mistake if the sales team in the firm tells me that the marketing team is delivering lousy leads, and their marketing team tells me that the sales team isn't following up on the leads that they brought to the table. That means that you've made a mistake in not getting marketing and sales on the same page, working as a team to meet company growth and sales objectives. It's probably time to think about a Service Level Agreement.


You're not doing enough marketing or you're doing the wrong kinds of marketing in order to increase your visibility and awareness to employers.

You can't get leads and new sales if you aren't getting enough eyeballs on your company's capabilities, qualifications, and services. You may be making a mistake by not investing enough in marketing, or your investment is being misspent on strategies and tactics that are ineffective. It's likely that you need to revisit and rebalance your marketing spending between outbound and inbound marketing, and between digital and traditional marketing activities.



You haven't taken the strategic, tactical, and technological steps to b

r

ing more employer visitors to your website.

You should be seeing month over month increases in traffic to your website, and if you aren't, that probably means you've made a mistake in your keyword strategy, or more likely, that you have a nonexistent or ineffective content management strategy. Today, well written, valuable, educational content is what search engines look for when they rank your site, and if your ranking is low, so too will be the number of visitors to your site.


You're not converting employer website visitors into top of the funnel (TOFU) leads.

One of the most significant and perhaps discouraging mistakes I see from staffing firms is that other than a "

C

ontact

U

s" form, they aren't doing anything to convert site visitors to leads.

Firms using best in class online marketing practices are using thought leadership and valuable educational materials as offers, requiring a site visitor to fill out a form for a download. The information captured on that form is the heart and soul of a top of the funnel lead. Top of the funnel offers are 90% educational, 10% advertorial and must be of significant enough value to a visitor that they will be willing to provide you with contact information in order to redeem the offer. Don't let visitors "leak" off your site without trying to convert them to lead!


You're not using the right strategy and tactics for moving employers who are top of the funnel leads into middle of the funnel (MOFU) leads.

Another mistake staffing firms of all types and sizes make is a lack of a content marketing strategy, backed by a marketing automation system, that moves prospects from

a

lead to a marketing qualified lead (MQL) to a sales qualified (SQL) lead, and ultimately, to a client (i.e., the sales funnel). Moving a prospect through the funnel requires middle of the funnel (MOFU) offers that are 50% educational and 50% advertorial, using tactics like an offer for a webinar or a collection of case studies, both of which are a more intimate marketing touch than an offer that is mostly educational in nature.

Using technology, the movement from TOFU to MOFU can be automated, with a "drip campaign" that basically instructs the software to take an action like, "10 days after a prospects requests our TOFU whitepaper, send them an email with an offer for our collection of (MOFU) case studies."


You're not using the right strategy and tactics for moving employers who are MOFU leads to bottom of the funnel (BOFU) leads and opportunities.



Bottom of the funnel (BOFU) offers are ones like "

C

ontact

U

s," or "

R

equest a

C

onsultation," or, "

F

irst

M

onth

F

ree." Staffing agencies love these types of offers because prospects are, in fact, self-identifying as being ready and receptive to a sales call when they click on one of these types of call-to-action buttons. Referrals and inquires based

o

n word of mouth entreaties also fall into this camp.

But truth be told, only a very small percentage of all prospects fall into this camp. Organizing all your marketing efforts and resources for this type of touch may seem appealing, but it's a mistake because it ignores the 98 to 99% of all other prospects who are not ready to buy, but who still have a need for information about an issue, solutions to those issues, and agencies who can help solve the issue.


You can't tell where an employer prospect is in the sales pipeline.

At a glance, you should have access to data that shows you the status of all employer prospects and leads in your sales pipeline, as well as a forecast of sales possibilities. Without this view, it's difficult if not impossible to determine where to place resources to further advance a prospect though the sales funnel. In effect, you'll want to have a CRM system in place to provide that data and that critical view.


You don't have a formal process for marketing to hand off a qualified lead to sales.



We see agencies making a mistake when it comes to the point at which marketing hands off a lead to sales. Often, we'll hear sales complain about the quality of the leads, and we'll hear marketers complain that sales is dropping lead

s

. The key to resolving this problem is to have a defined point—perhaps in terms of a lead score—that represents when it's appropriate to hand off a lead. Part of the marketing/sales alignment agreement mentioned above should be structured to define that point.


Your sales resources don't have a formal process to nurture a sales qualified lead into an opportunity and then into a new client.



There's no more of an egregious mistake tha

n

having sales drop the ball on a sales qualified lead. Consider this:

A

ll that time, energy, and resources that went into landing and nurturing that le

a

d to the status of SQL goes down the drain if there's not a process in place to bring that lead into the fold as a client. There's various studies that show that a lead needs anywhere for 8 to 10 touches before they become a client, and marketing may have responsibility for half of those touches and sales for the other half.


You're not investing marketing and sales resources into client retention.

Another mistake staffing agencies make is not investing resources into client retention and mining activities. Let's face it, clients are fickle and generally won't hesitate to reach out to one of your competitors if you're not visible or you show an indifference to maintaining a relationship. There are an almost endless number of ways to maintain and retain relationships, from newsletters to 1:1 connections and social events.


You're not measuring and monitoring marketing or sales results.

Another fairly large mistake made by staffing, placement and recruiting firms is that they don't measure the results of marketing initiatives. Without these metrics, it's impossible to tell what employer-side marketing strategies and tactics have worked, which need to be eliminated, and which may merit additional resources. Today, most marketing technologies deliver analytics as a feature of the product, and the type and scope of these analytics are increasingly becoming a factor in how staffing agencies are selecting marketing technology to use in their employer-side marketing efforts.
Do You Really Want to Fix the Problem?
I'm a little bit of a contrarian and a whole lot of realist.
If you're getting all of the business from employers that you can possibly handle through referrals and word of mouth networking, or if your fees are so high that they make investing resources into solutions to your marketing problems moot, then don't even bother untangling the knot you've created.
You might, however, take a page out of the marketing playbook of some of the Top 100 Recruiters. As big as they are, as well known as they are, and as high as their placement fees may be, they're still investing huge sums of money into marketing. As a thought exercise, you might ask why they're making those investments, even though they're very successful.
Getting More Visibility, Leads, and New Business from Employers for Your Staffing Agency
On the other hand, if you want more visibility, leads, and new business for your agency, then you've got to fix the problems that you have. It's more likely than not that doing more of the same types of marketing that you're doing—or not doing—right now won't scale up to the kind of results you want.
Maybe, just maybe, after you've fixed those problems and have made their solutions an integral part of your firm's operations and culture, you'll have a perfectly reconstituted, sparkly and shiny, beady and bangly marketing program.
Please don't ask to have it taken off.