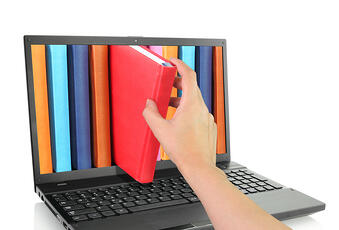 Premium content is a critical part of your lead generation process. Unlike a blog post it's a piece of content that a visitor downloads for free, but in exchange for their information. Without it, you don't have too many opportunities to capture visitor's information (or, lead intelligence) so that you can further nurture them.
When done right, it has the power to drive traffic, improve conversion rates, enhance brand positioning, and build loyalty. Often times, people assume that premium content has to be a big, lengthy whitepaper, and this isn't the case. A whitepaper is certainly a type of premium content, but there are so many other types. Essentially, anything that a visitor sees valuable and would be willing to provide their information for is a good piece of premium content. So this can be any and everything ranging from:
So how do you know what type of premium content to create for your visitors?
We suggest:
As always, start with your target persona(s) in mind. Will they find it important? Do they have a need for that type of information? If your target personas don't find it's important, you're wasting your time. Think about their needs and pain points, and what they'd find helpful.
Provide value. Once you've figured that your personas would find a certain webinar helpful – make sure the actual content is valuable and relevant. Is it what you told them they were going to get? Did you answer all of the questions that you said you would? Was it a good use of their time?
Align it with your current goals. What are they? Make sure your premium content enhances them.
Make it targeted. By this, we mean targeted to different stages of the sales funnel. We know that some people may just be starting to wonder if they need your product or service, while others are further along in the buying process. Therefore, different pieces of content will speak to different stages. (That's the beauty of premium content!) Make sure you have content that speaks to each of these stages.
What types of content go with each stage of the sales funnel?
Top of the funnel offers are for those who are at the beginning of their buying process. Therefore, offers might include those that are: general topics, white papers, How-to guides, short videos, check lists, educational webinars, tip sheets. Notice how all of these can serve as introductory offers and are not necessarily committal (like a consultation might be, for example).
Middle of the funnel will target those who are familiar with your product/services and want to learn more. This is where you want to provide more niche or in-depth topics, eBooks, case studies, product samples, subscriptions, Podcasts and product webinars.
Bottom of the funnel is where you're starting to hone in on the end of the buying cycle. These people are closer to making a purchase, so you want to provide them with offers such as: free trials, live demos, brochures, consultations, pricing, estimates and coupons.
You may be wondering how to come up with ideas for your premium content pieces. Brainstorming can be a quick and effective way to do this. We recommend coming up with a long list of ideas (with the guidelines above in mind) and pick the ones that best meet the criteria. Finally, you'll want to categorize them into each stage of the sales funnel. This way, you ensure you're not focusing too much on one stage, and there is something valuable for your target personas at all times.
Don't forget, after you create a piece of premium content, you'll need a stellar landing page for it. Check out more on how to do that here.