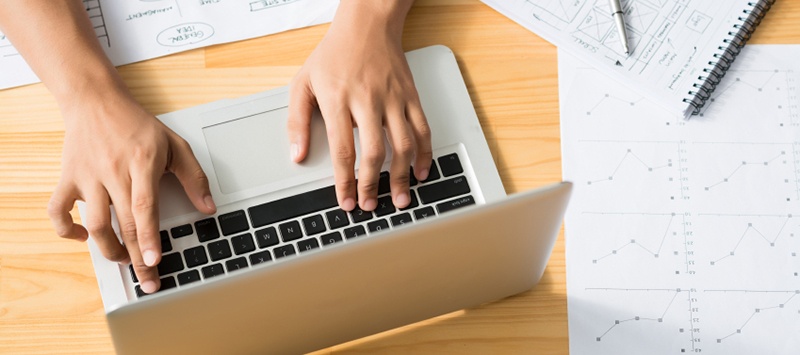 Inbound marketing isn't easy, and if you ask anyone here at LeadG2, they'll tell you the same thing. It takes a lot of expertise, time, patience, and hard work. There are some areas that can be automated, which is great, but there is one thing that can't be automated and is essential in order to have an effective inbound marketing strategy… you must create content.
And not just any old content. In order to work, it needs to be topical, interesting, informative, and strategic.
But who has time for that? If you're lucky, you've got this great team of writers pecking away at their keyboards creating fantastic content for your lead gen efforts. But if that's not the world you live in—if you don't have that team of writers or aren't already outsourcing this work to a company like LeadG2—there are still some ways you can create more quality content without spending a fortune or chewing up your most precious commodity: time.
If you need to outsource, and many people do, here are some simple guidelines for getting the best work out of whoever is writing for you.
1) Carefully choose your writers.
You need both general writing skill and some degree of knowledge about both your industry and your clients and their problems. Here are some question areas you may want to probe to determine whether a specific writer is right for your needs:
Do they have experience writing about this topic?

Do they understand your target persona?

Are they able to provide examples of past work?
You'll also want to evaluate their ability to communicate with you, read instructions, do edits and revisions in a timely manner, and take constructive criticism and make use of it for future work. We've found all of these skills to be extremely important in conducting a smooth partnership.
2) Create clear and specific outlines.
We've found that the more information we give the writer about the direction of the piece, the better it will be. Sometimes you might not be sure and you just want to have the writer run with it, but in our experience we've found that we (or our clients) usually have something in mind and we need to be clear about those expectations in order to prevent lots of revisions.
Here's the type of information we include in our outlines:
Working title

Keywords to use in the copy

2-3 sentence description

Layout of topics covered (this could be simple bullet points of topics you want to be sure they touch on, or it could be the actual sub headings you want used in the post)

Links (if applicable) to 3rd party content that could, or should, be used in the piece

Target persona (who exactly are they writing for?)

Blog pledge and/or style guide (any parameters or guidelines they need to follow?)

Length of post (minimum and/or maximum word count)
The best way to approach this is to have an outline you can use as a template each time and simply fill in your needs on a case by case basis.
3) Find a service that works for you.
There are quite a few services out there to help you find the writers you're looking for. Here at LeadG2, we've created a hand selected pool of writers that we manage on our own because it allowed us to have more control and communication with writers. However, if you aren't able to find these writers on your own, explore some other options. I think you'll find these worth looking into:
There are hundreds more, as well as freelance writers you can find through LinkedIn or on other websites. Don't be afraid to try a few out until you find the one that's right for you.
The key point here is that with a little planning and strategy in place, you too can outsource some or all of your content to supplement your inbound marketing strategy.