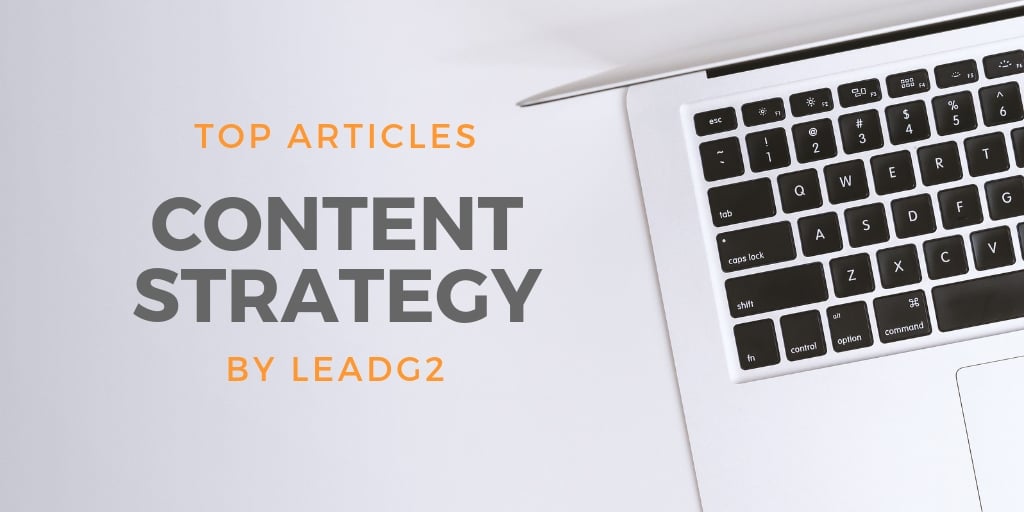 We hope you had a great Christmas and are enjoying this holiday season with family and friends. As we draw closer to the New Year, we are taking some time to reflect on 2018 and the success we've seen our clients achieve.
Blogging is a mighty strategy when done correct, and it's a goal of ours to provide our clients and visitors top-notch, quality content to teach them and guide them to success. We've searched for the most popular blogs of 2018, and we've curated these lists that will publish each day this week to bring you some of the most educational and informative content from the year. Check out these top blogs on content strategy from 2018, and let them guide your content marketing efforts in 2019!
LeadG2's 2018 Top Blogs on Content Strategy
1. How Often Should You Publish A Blog Post?
2. Benefits of Using a Content Calendar and 7 Things to Make It Awesome
3. 15 Key Components of a Solid B2B Marketing Campaign Plan
4. Two Dozen Tips for Building a World Class Content Marketing Program
5. Your Salespeople Secretly Want to Contribute to the Blog
6. 3 Ways Inbound Marketing Helps Build a Brand
7. How to Make Sure Your B2B Content is Converting
8. 4 Easy Steps to Rework Your Historical Content to Attract New (Qualified) Leads
9. 5 Tips to Activate Your Blog Content and Boost Your Conversions
10. 12 Days of Gifts to Give Yourself that will Improve Your Content Marketing in 2019
These are the most-read blog posts on content strategy from 2018, and we hope they provide insight to help you have a successful content marketing effort in 2019. Happy Holidays and cheers to a prosperous New Year!