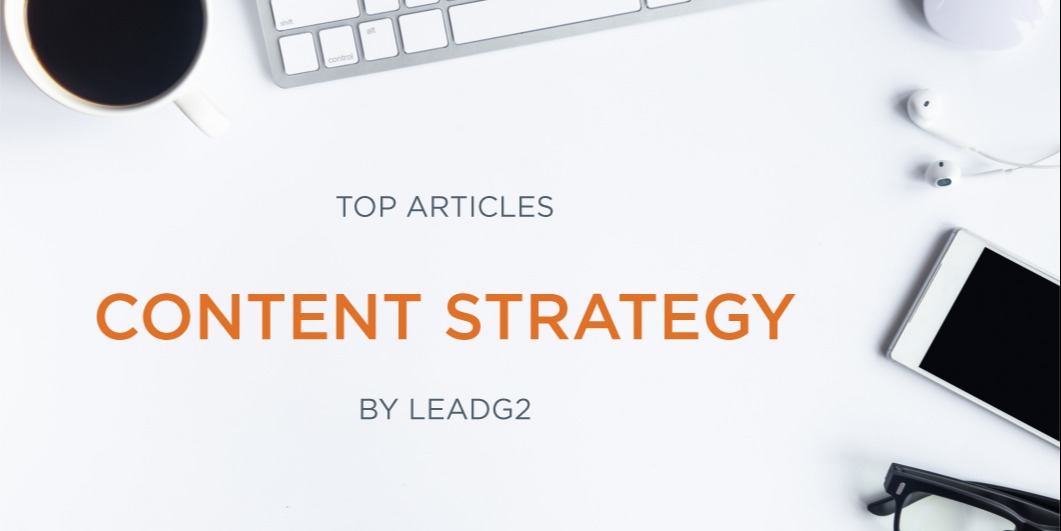 Blogging is a mighty strategy when done correct, and it's a goal of ours to provide our clients and visitors top-notch, quality content to teach them and guide them to success. We've searched for the most popular blogs of 2019, and we've curated these lists that will publish each day this week to bring you some of the most educational and informative content from the year.
Check out these top blogs on content strategy from 2019, and let them guide your content marketing efforts in 2020!
LeadG2's 2019 Top Blogs on Content Strategy
1. One Simple Way to Improve Your Sales Process with Content
2. "Where Should I Share My Blog?" 8 Ways to Distribute Your B2B Blog Content
3. How to Build a Social Media Strategy for Your Business
4. 5 Ways to Personalize Your Content Marketing Campaigns for Higher Engagement
5. The Real MVRs (Most Valuable Resources) and 3 Ways They Can Support your Marketing Efforts [VIDEO]
6. How to Write an Email Your Prospects Want to Read
7. A Costly Mistake That Marketing and Sales Professionals Should Avoid [VIDEO]
8. Are You Just Blogging? Or are You Strategically Blogging? [VIDEO]
9. The Steps to Building an Effective Content Strategy That Will Get Sales Results
10. Need Blog Post Ideas? Use These 7 Sources.
These are the most-read blog posts on content strategy from 2019, and we hope they provide insight to help you have a successful content marketing effort in 2020. Cheers to a prosperous New Year!