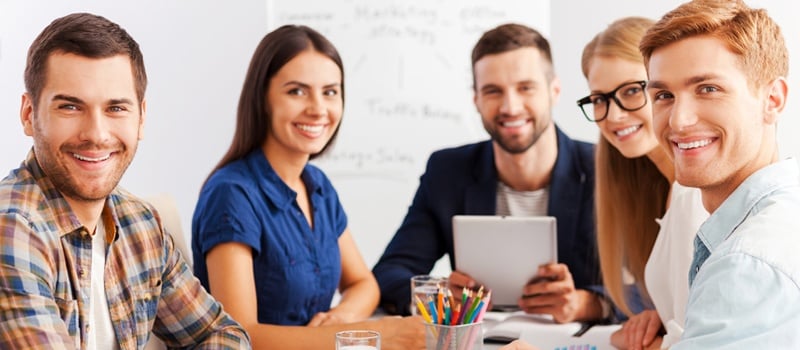 If you work in Marketing, you're probably consumed with generating leads. If you work in Sales, you're probably concerned with closing deals. Because the two departments are usually siloed, it can be challenging to get them working together seamlessly. These three free resources will help you.
1. The Future of Sales and Marketing
Consumers and B2B decision makers have drastically changed the way they make purchases over the past few years. It continues to change rapidly, with more and more people treating their phones as tiny portable computers. Most organizations haven't kept up. In this guide, you'll learn:
What sales organizations are facing today

How to change your B2B strategy to change with the times

8 ways inbound marketing will change the way you do business
2. 20 Sales and Marketing Metrics You Should Be Tracking [Webinar and Downloadable Spreadsheet]
To attract sales qualified leads and effectively generate new revenue from your inbound marketing efforts, you've got to track results, analyze trends, and optimize your efforts on a regular basis.

This recorded webinar will dive past just looking at traffic and leads and help you identify the important metrics you need to measure as part of an integrated sales and marketing approach.
3.
Sales Enablement Tools Are Bridging the Gap Between Sales and Marketing — and Winning More Sales
Sales enablement is any tool or process that supports the sales function—helping salespeople guide their prospects through the journey—from exploration to evaluation to final decision making and close. And the most fundamental sales enablement element is the Marketing Department! This blog post offers insight on how the Marketing Department can collaborate with the Sales Department, and discusses a set of tools your sales team can use to increase sales productivity.