One of the most exciting things about embracing an inbound marketing culture and getting started generating leads is that the expectations are high and hopefully the involvement from your team is even higher. It's during this planning phase that everything you have learned over the past few months and the hours of research you have conducted gets put to the test and you start moving forward on creating and implementing your strategy. It's an exciting but sometimes scary process, especially if you have never done this before and don't necessarily have a digital marketing background.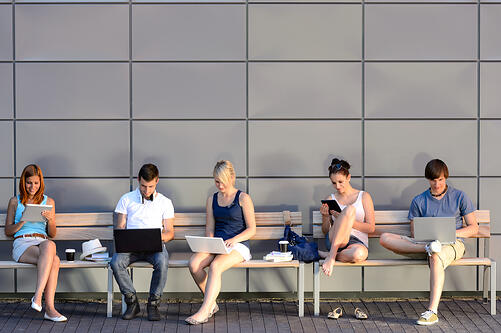 This is a great phase to be in but this is often the most difficult phase of the entire inbound marketing process. In a recent study, 46% surveyed said that the lack of an effective strategy and the creation of content are the most challenging obstacles to reaching the next level of inbound marketing performance. Hopefully, after reading this post you will have some additional guidance on planning your strategy and on your way to being in charge of a highly successful inbound marketing program.

When you are just getting started with planning your inbound marketing program there is a lot of information to take in and lots to accomplish in those first few months. Not only do you need to determine who is going to be involved in your inbound marketing program and what resources will be needed but you also have to determine who your target persona is, develop a content strategy, create a blog and find a way to get your content in front of prospects. Wow.. that's a lot to grasp, even before you push the publish button on your first blog post.

It's at this point in the process that you need to have someone firmly in charge of guiding these efforts, making critical decisions and putting everything together. There are best practices to follow but every company is different and not all advice should be followed to the T. Especially if you are not really confident of what you should be doing in the first place.
Defining Roles
At this early stage in the planning process, having a few roles identified will make this planning process go more smoothly and create some clear lines of responsibility.
The first role that needs to be defined is the Blog Manager.
The Blog Manager's role includes:
Maintaining and updating your content calendar

Learning and using the HubSpot software

Coordinating and motivating blog writers

Editing, optimizing, and publishing blog posts

Creating landing pages and conversion forms

Creating calls to action

Drafting lead nurturing emails and setting up workflows

Managing keywords and SEO efforts

Setting up lead scoring and distributing leads to sales for follow up

Weekly scheduled calls with your Inbound Marketing Consultant

Setting up and managing social media outlets and messaging as part

of promoting your blog

Building relationships with community contacts and organizations to

help cross-promote your blog
Another key role, as every successful inbound marketing effort needs a champion or executive ultimately responsible and accountable for results, is the Blog Publisher.
The Blog Publisher's role includes:
Ensuring that inbound marketing activities, blog posts, premium content, and the overall spirit of the blog is consistent with the blog pledge

Confirming that leads are being followed up on in a timely manner by facilitating ongoing communication between sales and marketing

Cultivating strategy and the direction of inbound efforts

Giving the final word on creative decisions, blog post topics, and other issues that may come up. For example: If there's a controversial blog post written or one not exactly in line with the blog pledge - the publisher would decide whether to use it or not

Build relationships with community contacts and organizations to help cross-promote your blog

Responsibility for the overall success of the inbound marketing efforts
Making sure that roles and responsibilities of the Blog Manager and Blog Writers are being successfully carried out:
Are blog writers hitting deadlines?
Do you need to solicit more writers?
Is your team adhering to the blog pledge and style guide?
The next step in this planning phase is getting started with your content strategy. As we elluded to earlier, another one of the hurdles to inbound marketing success is content creation. So taking adequate time to develop a sound content strategy and the creation of target personas is crucial to your long term success.

But we will need to save that for the next blog post. Our blog manager reminded me that we try to keep our blogs brief as our target persona is typically time starved and doesn't want to read blog posts that are too in depth.

If you are getting started with your inbound marketing program and need some additional help, make sure to check out the Inbound Marketing Makeover bundle and get some help from our experts at LeadG2.